So ages ago I posted a pic of me reaching 400 miles before the red light came on.
Well, I have two more pictures of milestones I reached.
I saw it tick over to 100,000 miles. I'm glad I didn't miss it and I managed to stop and get a picture of it.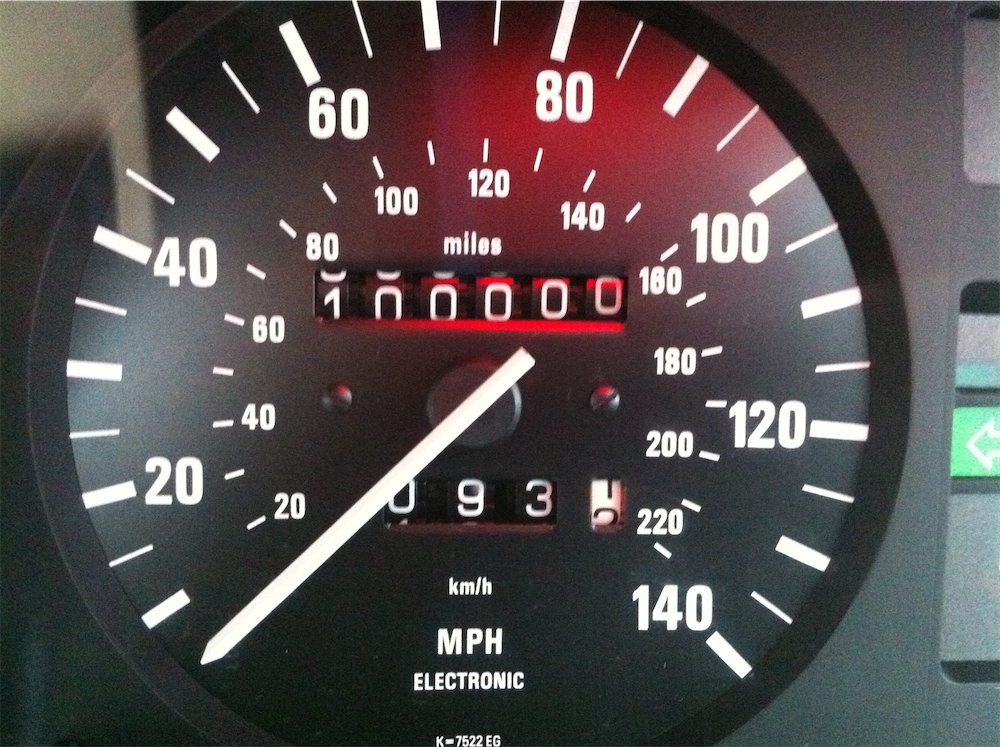 My dad always used to honk the horn whenever he reached a mileage milestone; I don't do that. I'd hoped it would have all the numbers in a nice line but it didn't quite do it; the 1 wasn't perfectly in line for another few miles so this was the best I could get.
Then, a few days after, I got another tank mileage record. 400 was becoming easy and boring, so 500 was my next target.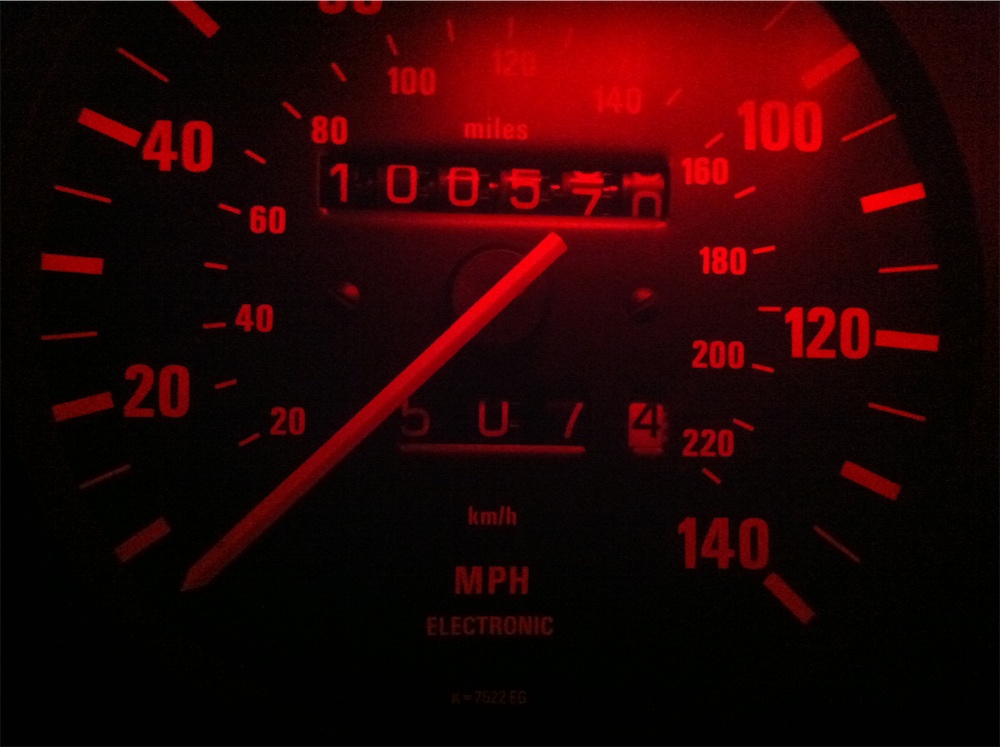 Not the best picture (it was dark and I forgot my phone had a flash) but it does say 507.4. I did this on a round trip to Hampshire via Woking, as my dad had to pick up a car. We filled it to the brim in Norwich before we left and went down. On the way back, the red light came on at 480 miles (which, coincidentally, was my current tank record) but I didn't want to give up, as I knew it would have enough to make it. I had to drive at 50 to use as little fuel as possible and eventually we passed a petrol station, and we went in; however, I insisted I didn't fill up, and instead I bought a jerry can to take with me. We carried on and I got it to 500, and decided to carry on until I wasn't brave enough to go any further. I saw a lay-by at 507 miles and decided that was a nice number to stop at (the current M5 at the time had 507 BHP and BMW once made a roaster called the 507) so I stopped and filled up from the jerry can. My car has a 70 litre fuel tank so it did around 33 MPG, which is not bad at all for a car that was 22 years old at the time. I'm sure my dad got 600 out of his once; he said it didn't but i'm adamant it did, and his did have a long range fuel tank so it would have been possible. But anyway, I'll find it hard to beat 507 now I think.
And just to finish off, a picture of the actual car.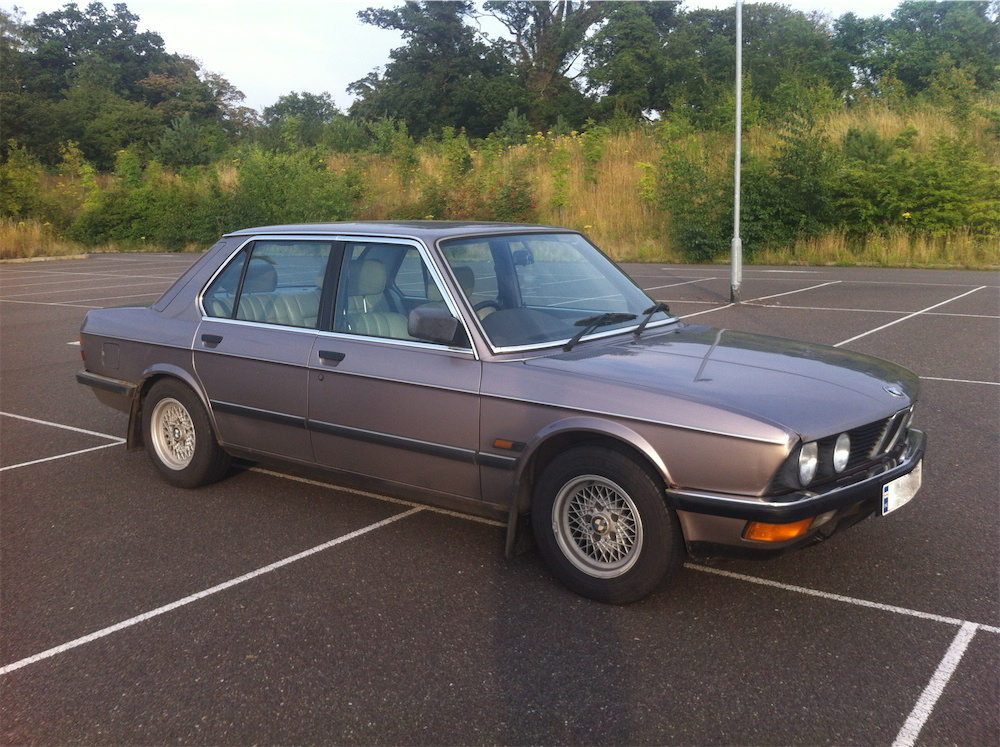 I love it.