Saturday 1st September 2018
A few years back I posted some pictures of my car and its dashboard, and in the years since, things have changed rather.
Unfortunately, in July 2013, I crashed my little 518i. The road approaching my parent's house is a single track road with some blind bends. One evening after leaving work late I ended up having an accident with someone coming the other way from around one of the corners. There was nowhere for either of us to go except into each other.
Click and hold to expand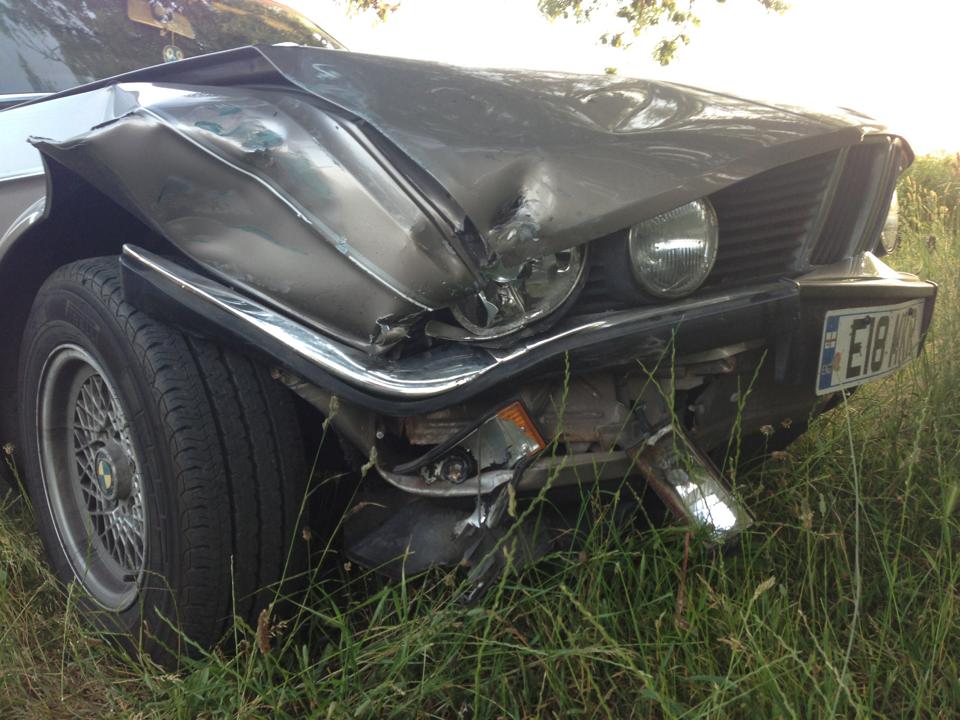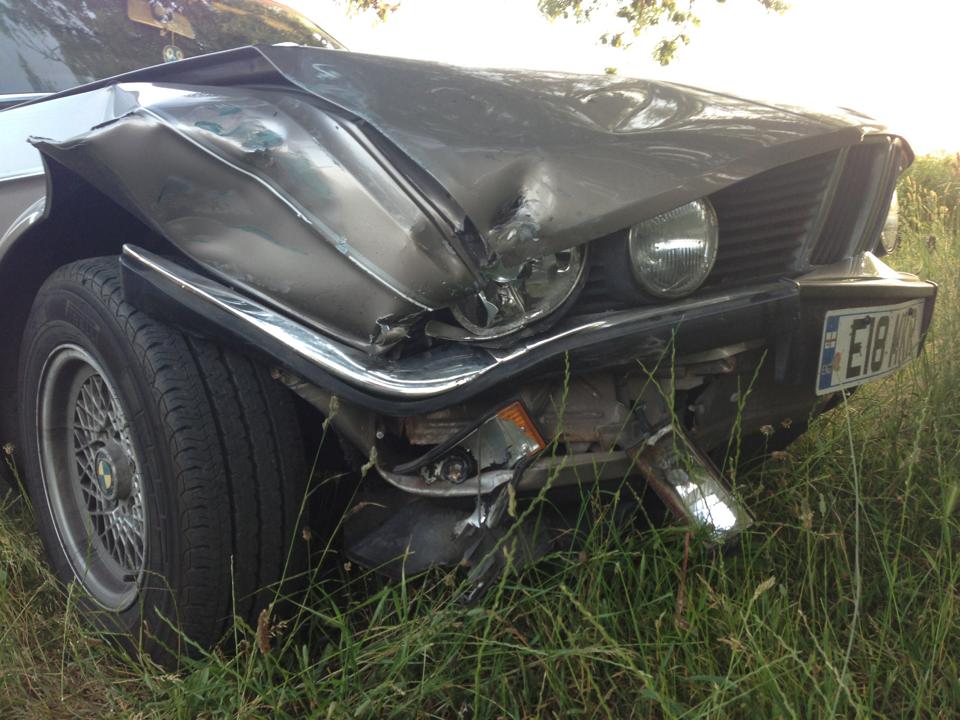 Click and hold to expand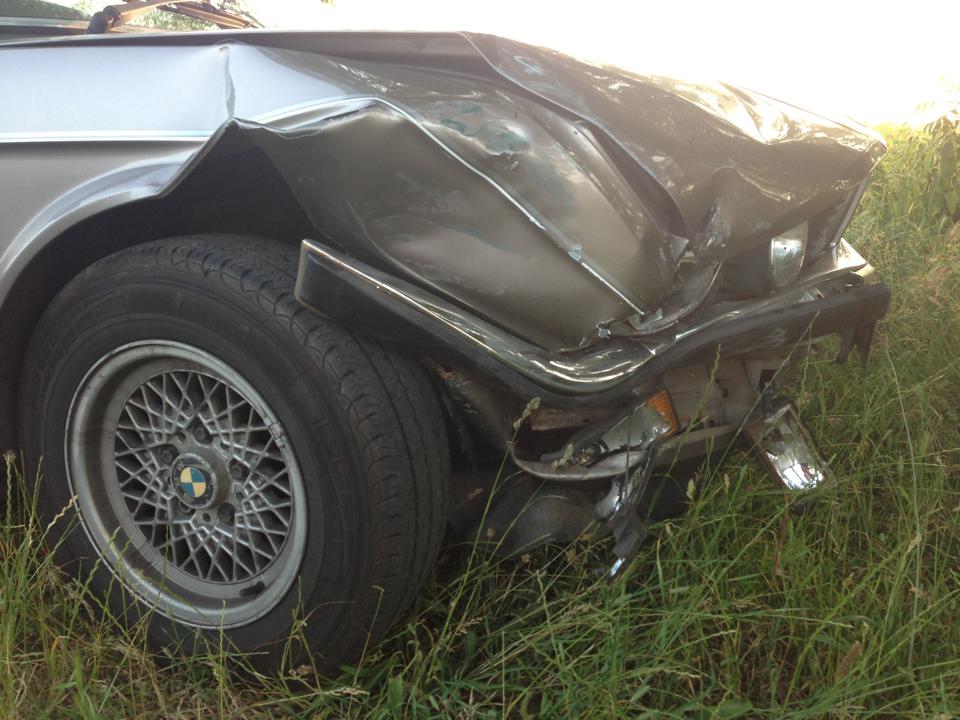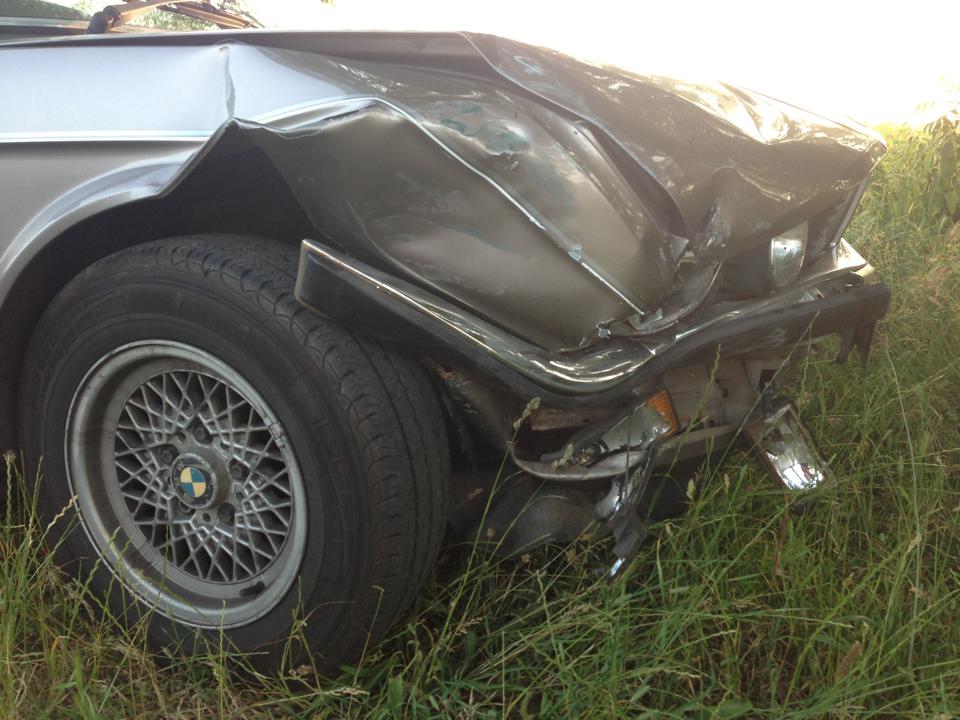 Click and hold to expand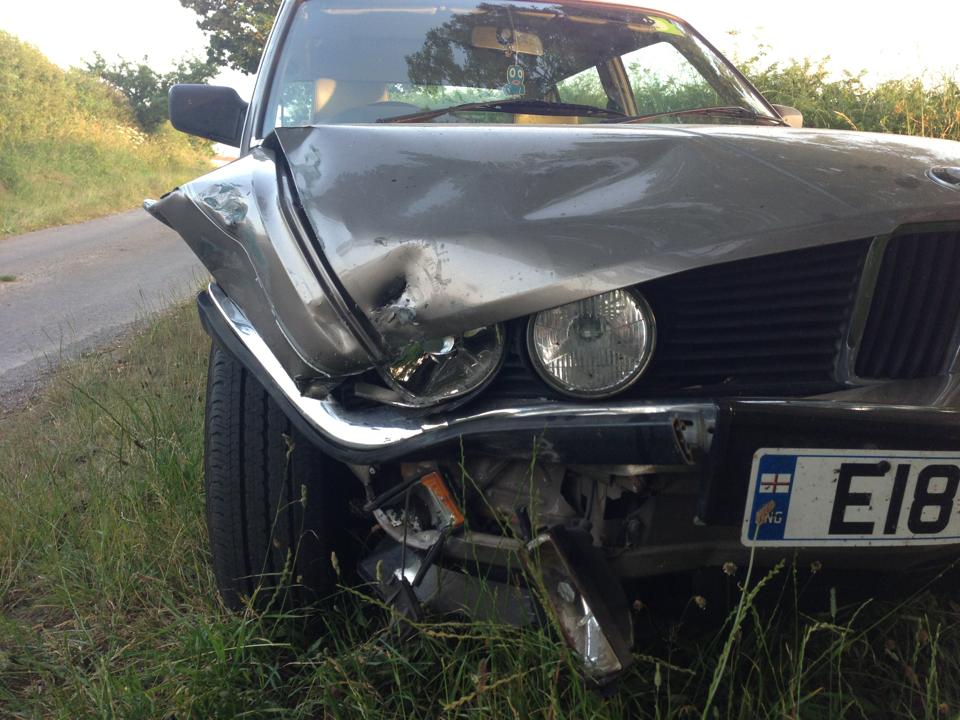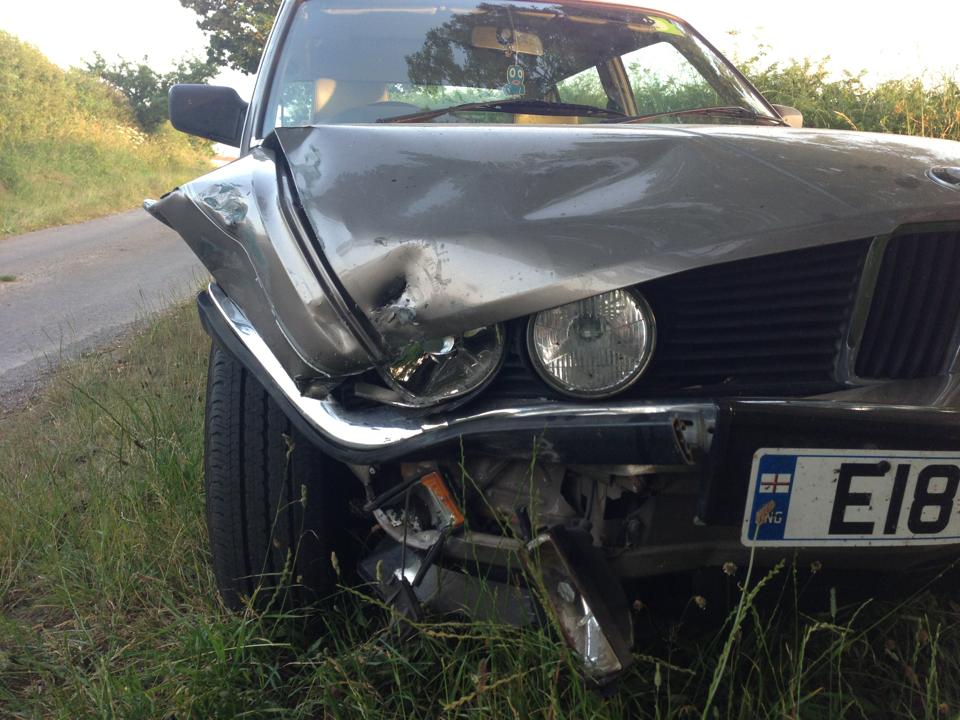 Click and hold to expand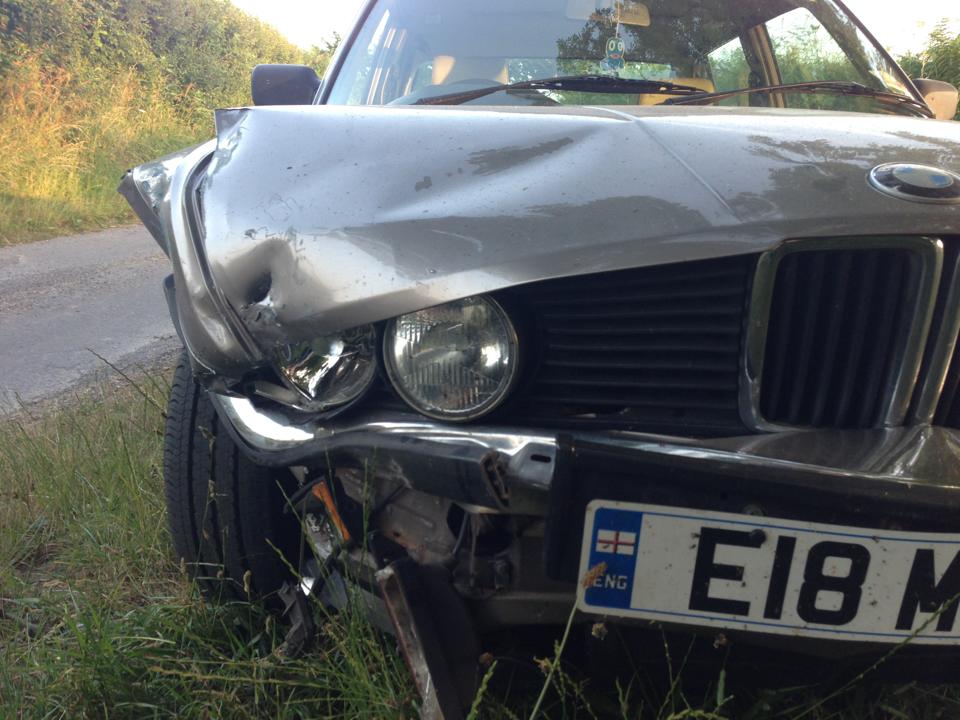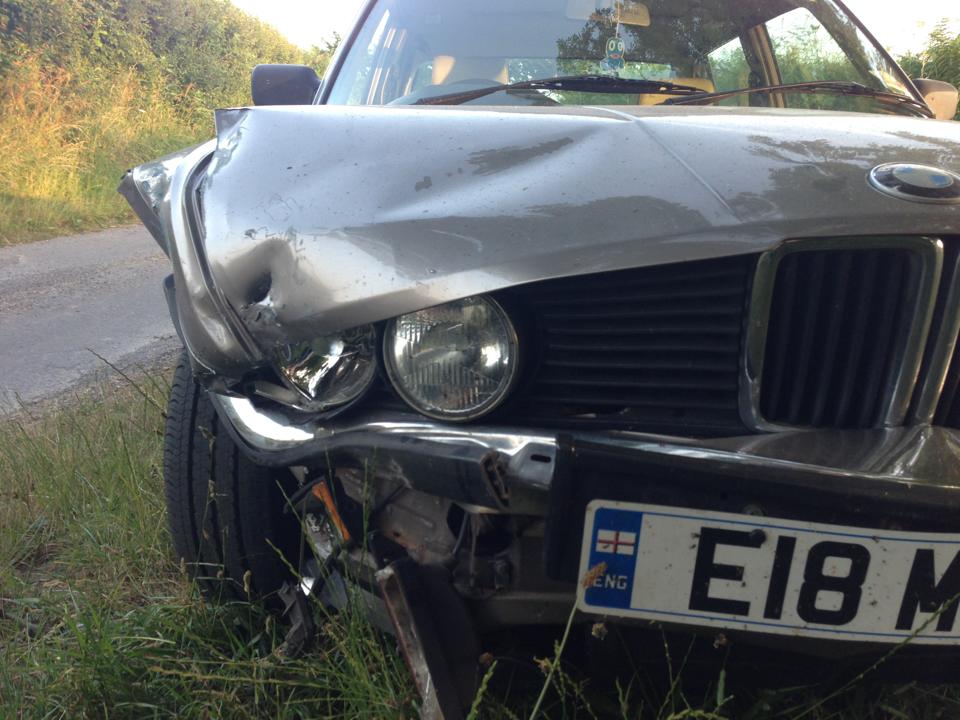 It is probably repairable but it has been sat on my parent's driveway under a tarp ever since. It was eerily reminiscent of when my dad's old 520i was kept on our drive at our old house after my mum wrote it off.
This was its final mileage:
Click and hold to expand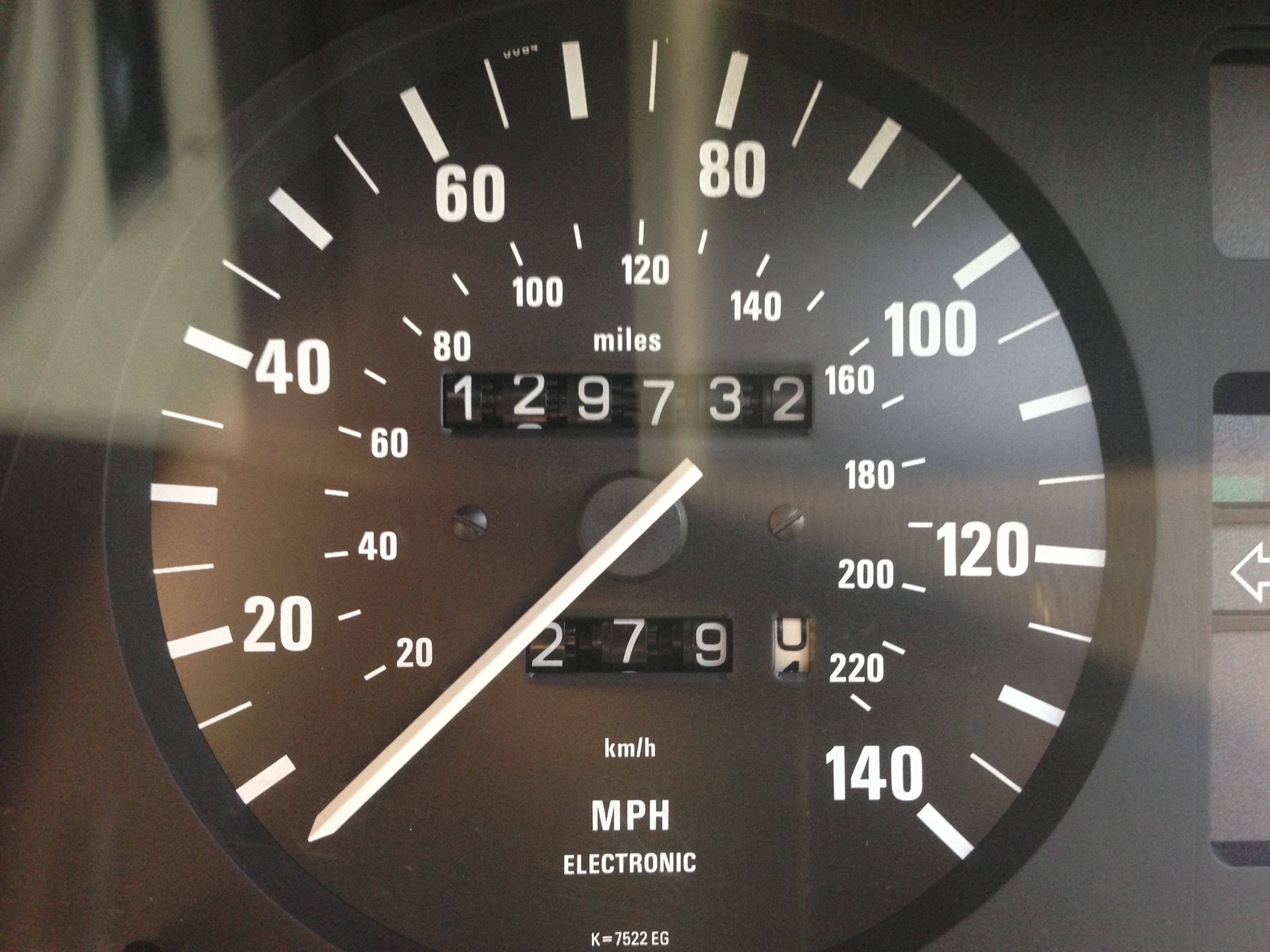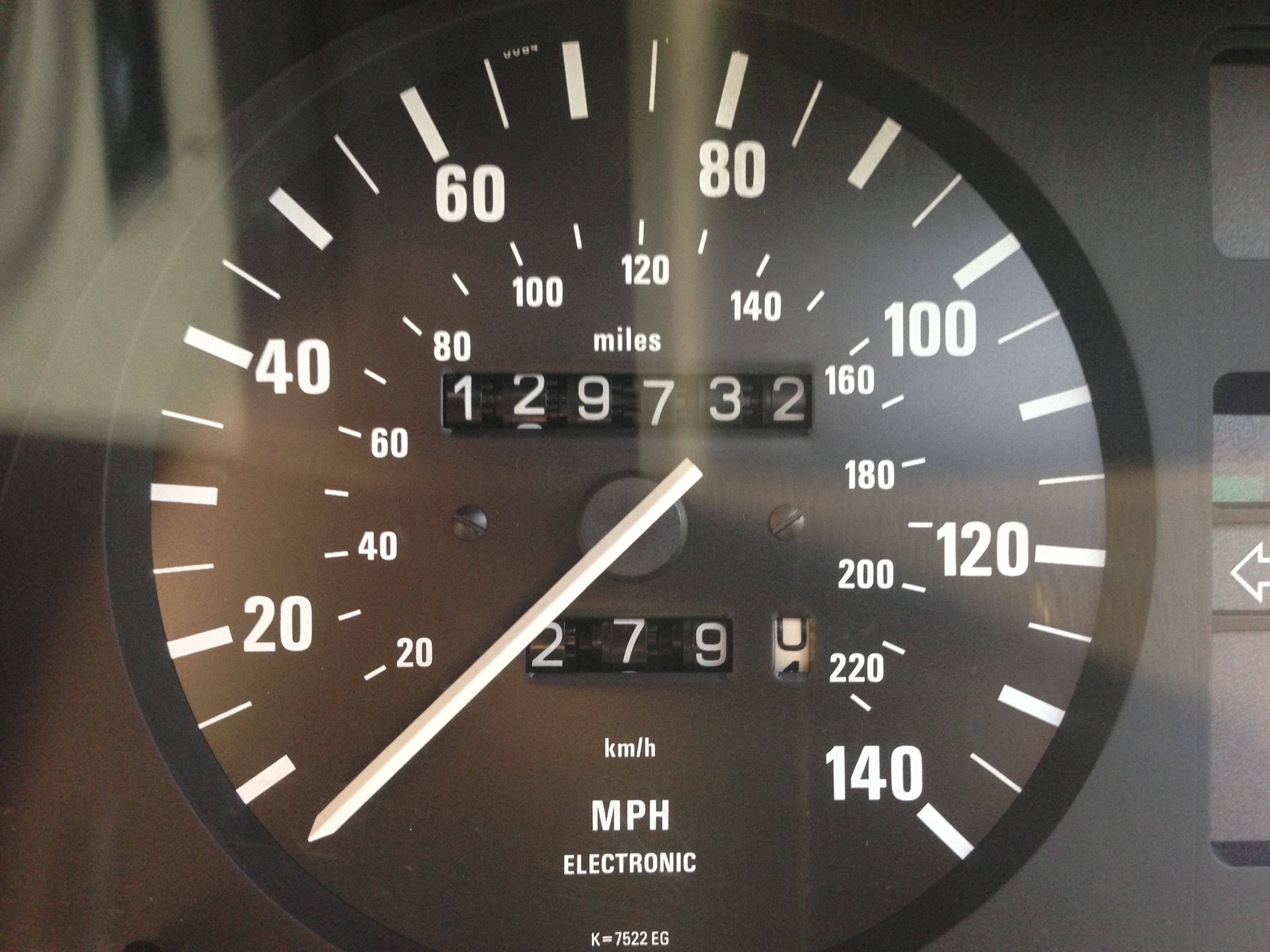 As a replacement, I ended up getting an M535i.
Click and hold to expand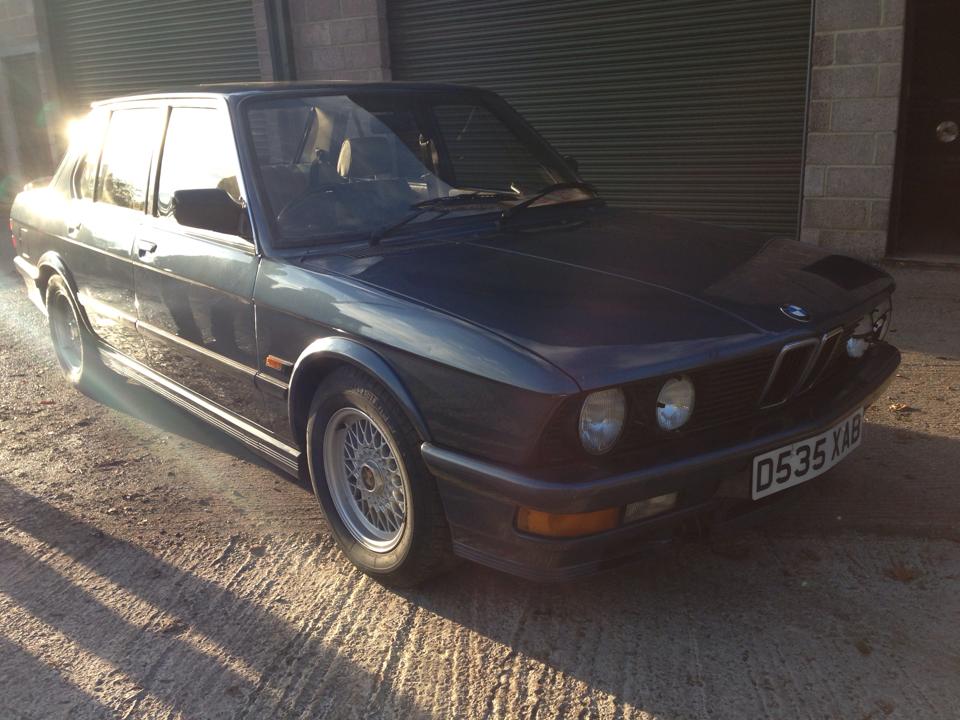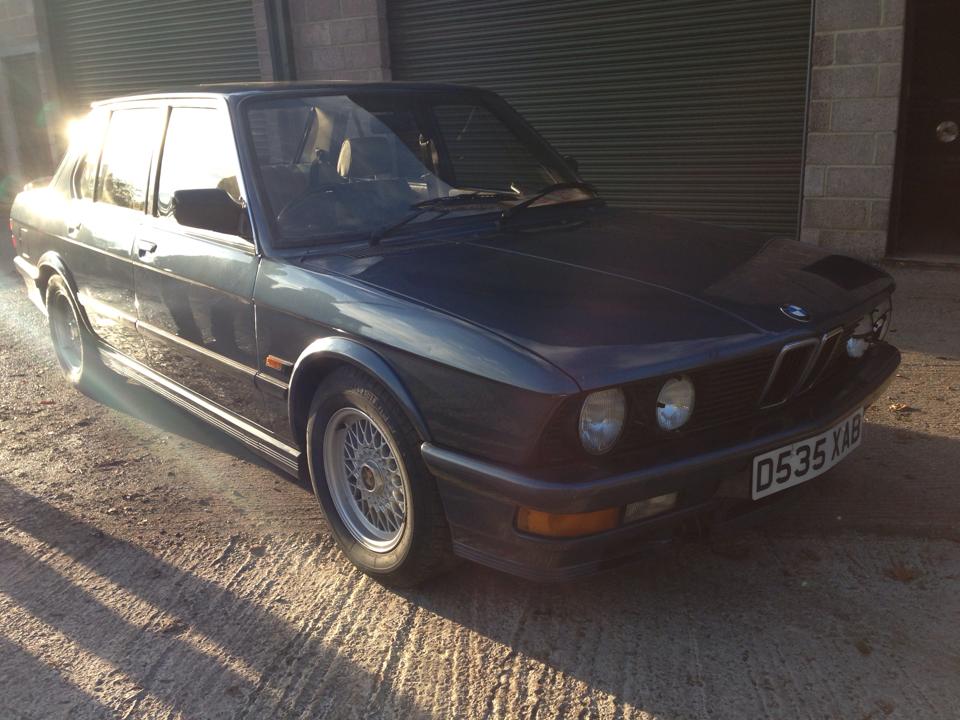 Click and hold to expand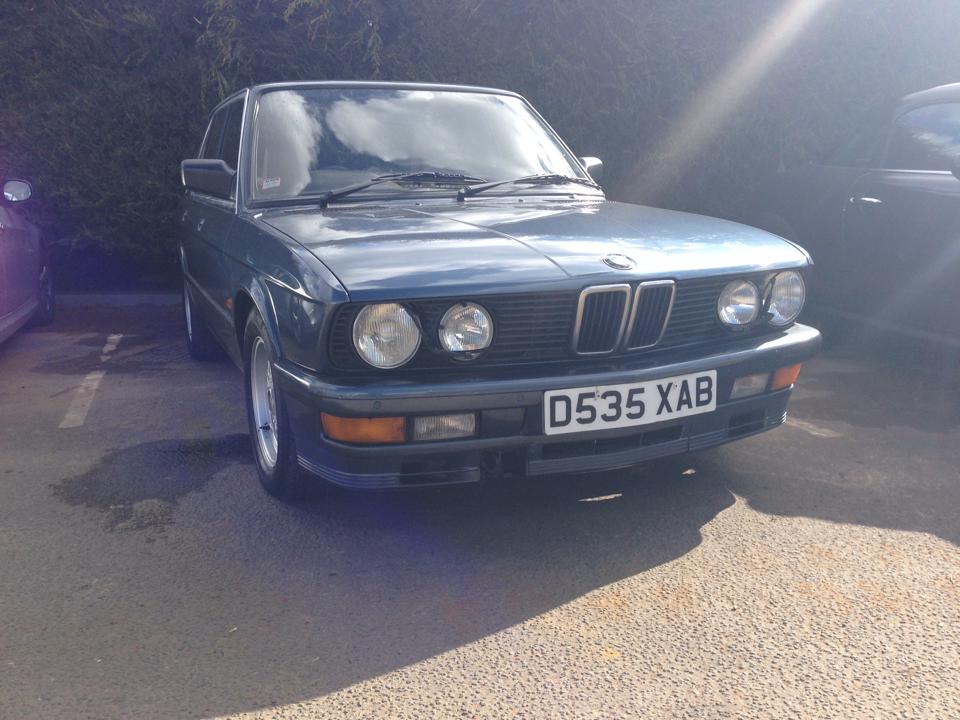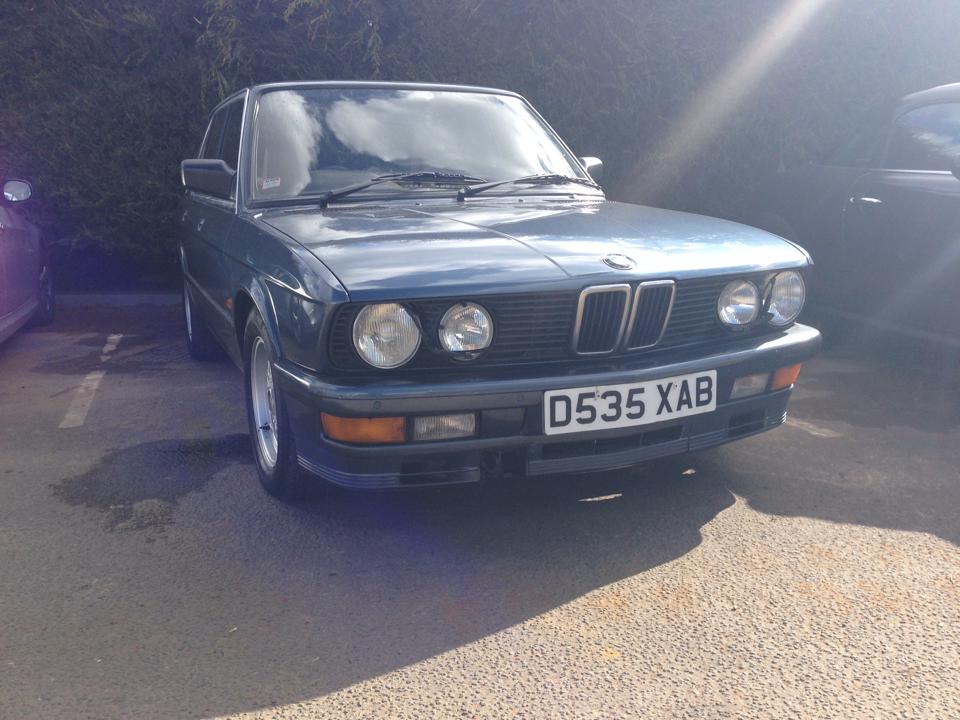 Click and hold to expand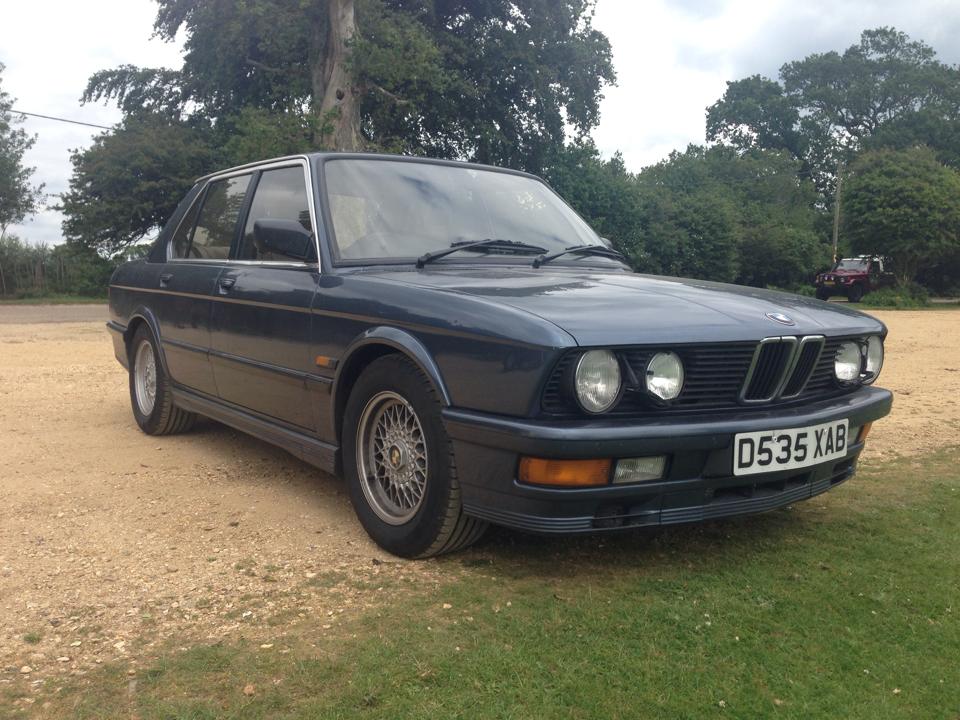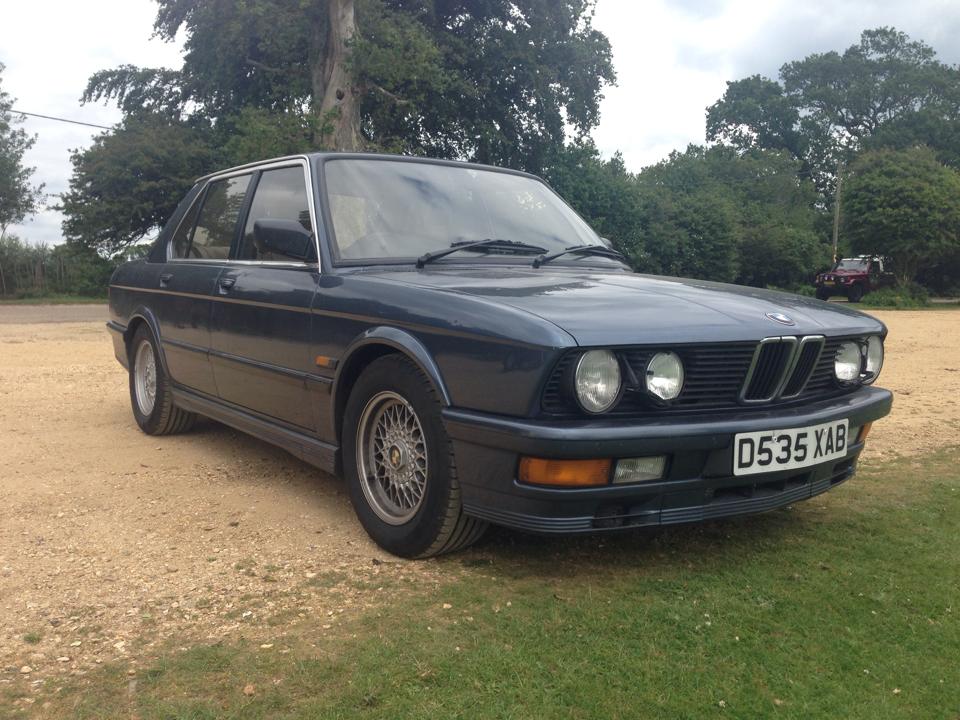 Click and hold to expand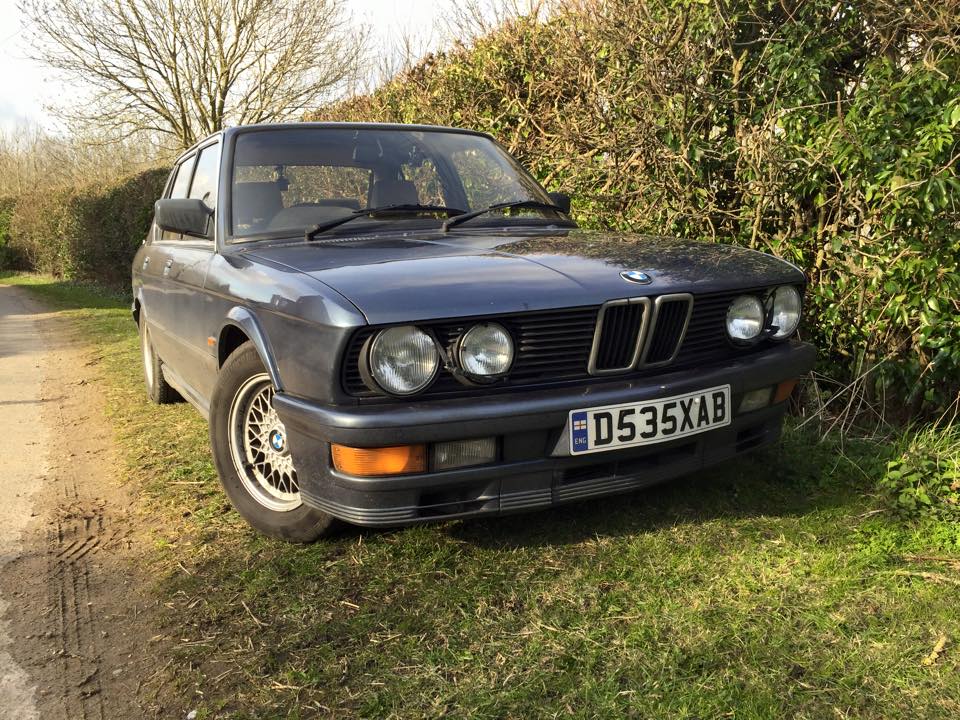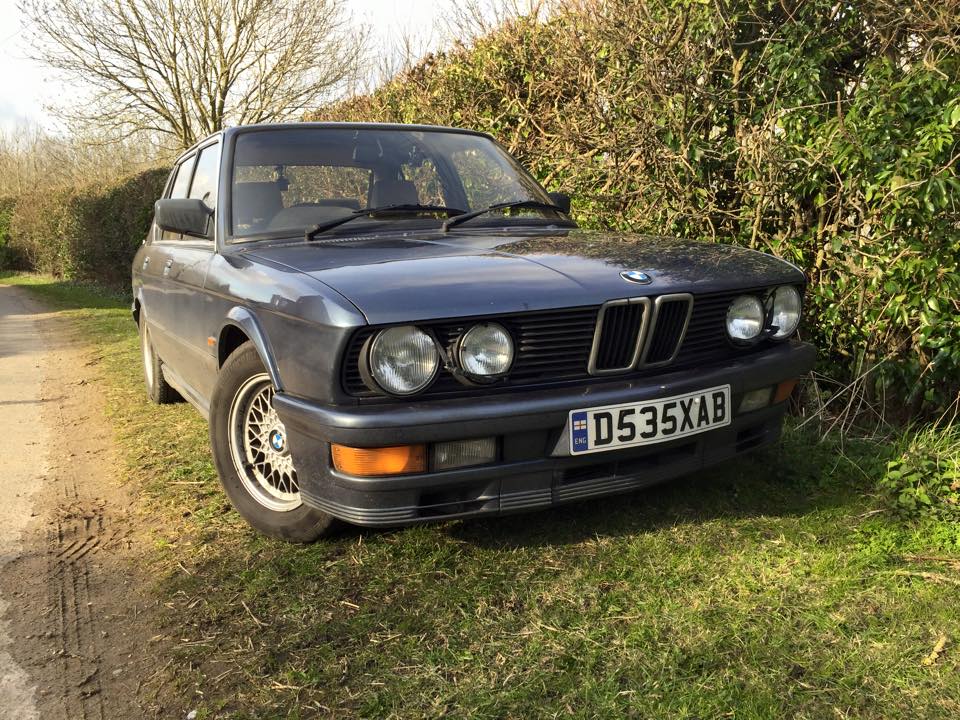 Click and hold to expand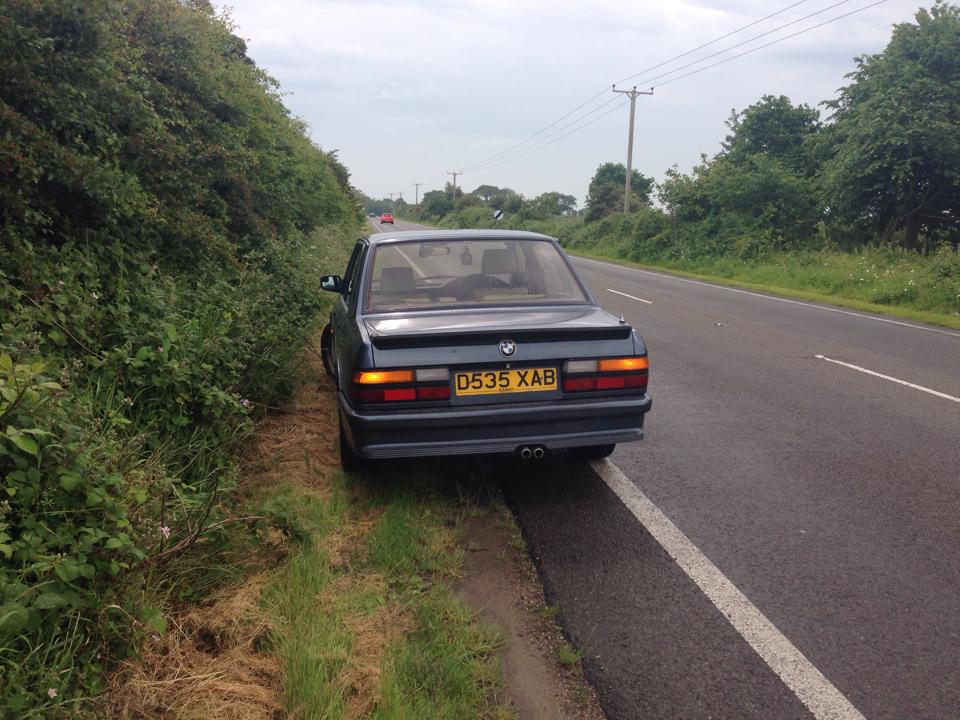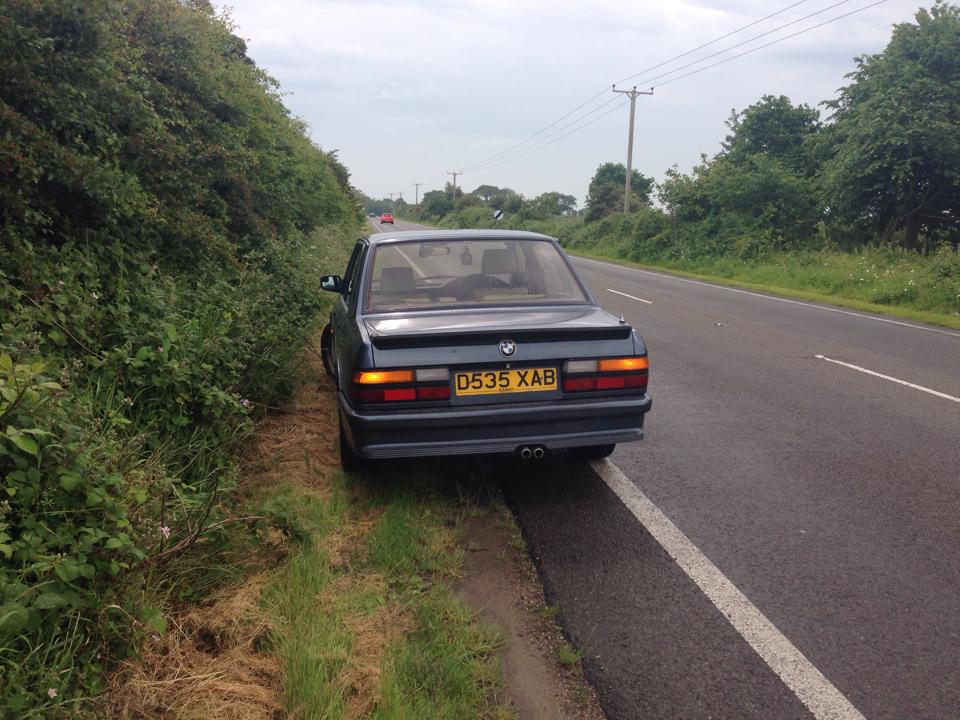 This thing goes like hell for its age, I just had to get used to the brakes (as they are not servo-assisted, there is a different method of generating pressure, and it makes the brakes feel very numb, which was hard to get used to when I test-drove it). It also has a moon roof (a sun roof which is clear glass) which was one of the reasons I wanted it, because it's awesome.
Soon after I got it it felt like the clutch was on its way out, the local garage thought it was okay, and as I drove off (intentionally long shifting to show off to the mechanics), I couldn't get out of 2nd. It wasn't the clutch, but the slave cylinder. Apparently it's common for them to go after a while if a car has been standing (and it had been garaged for something like 12 years). So that was fixed, and shortly after while driving to work, the actual clutch did go. And when I say that, I mean there was literally nothing left of it. At all.
Click and hold to expand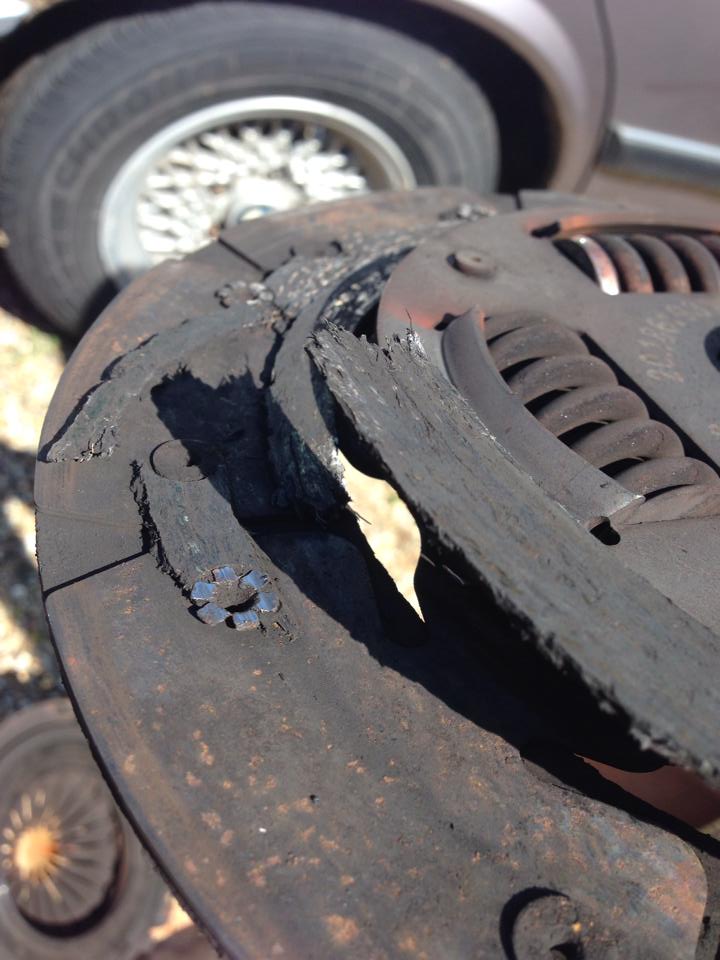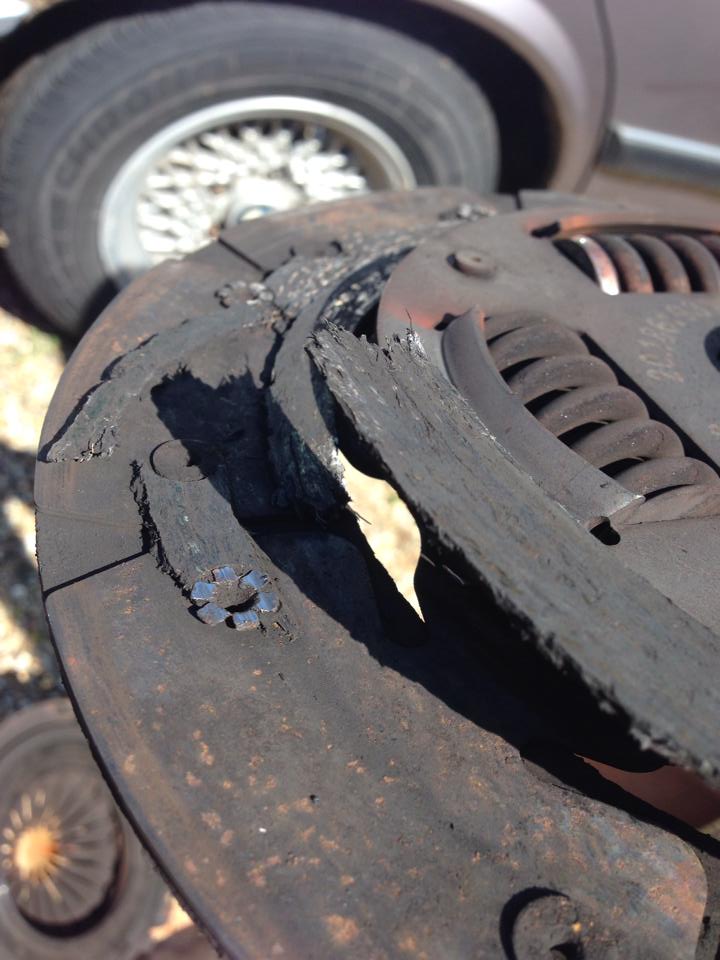 Click and hold to expand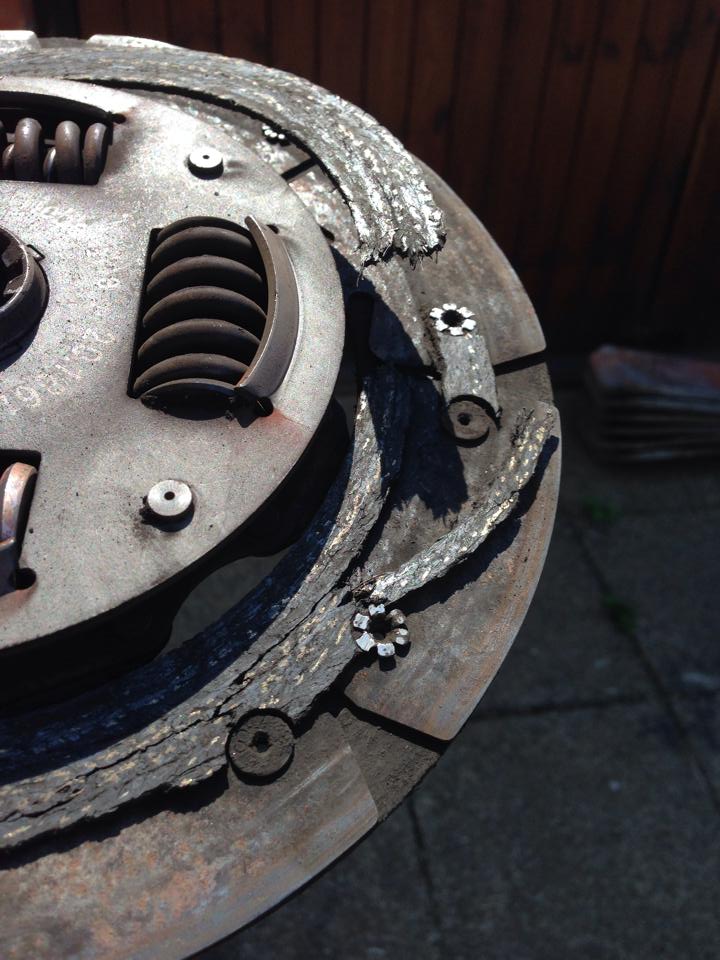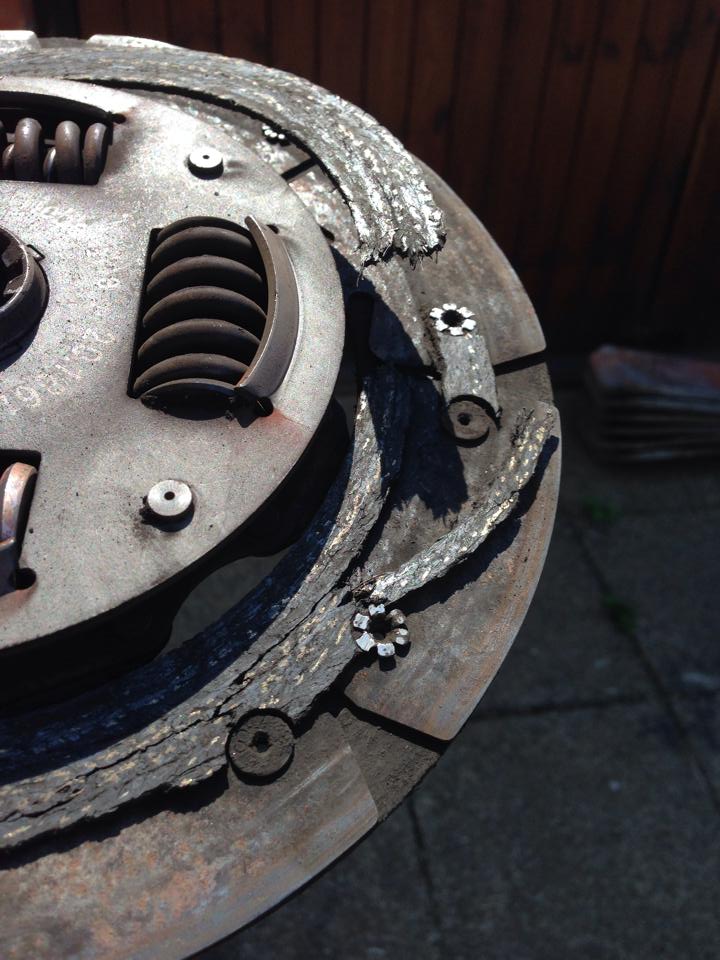 There's supposed to be a clutch plate there. It's somewhat surprising I was able to drive it for as long as I did.
I took it to Belgium and back for the Grand Prix at Spa in 2015 and 2017, and it didn't miss a beat (apart from when I put low quality fuel in it and had reduced power). Here it is resting at the ferry port after cruising at 80-90mph for several hours straight to make the midnight ferry (which ended up leaving late after we arrived early for it).
Click and hold to expand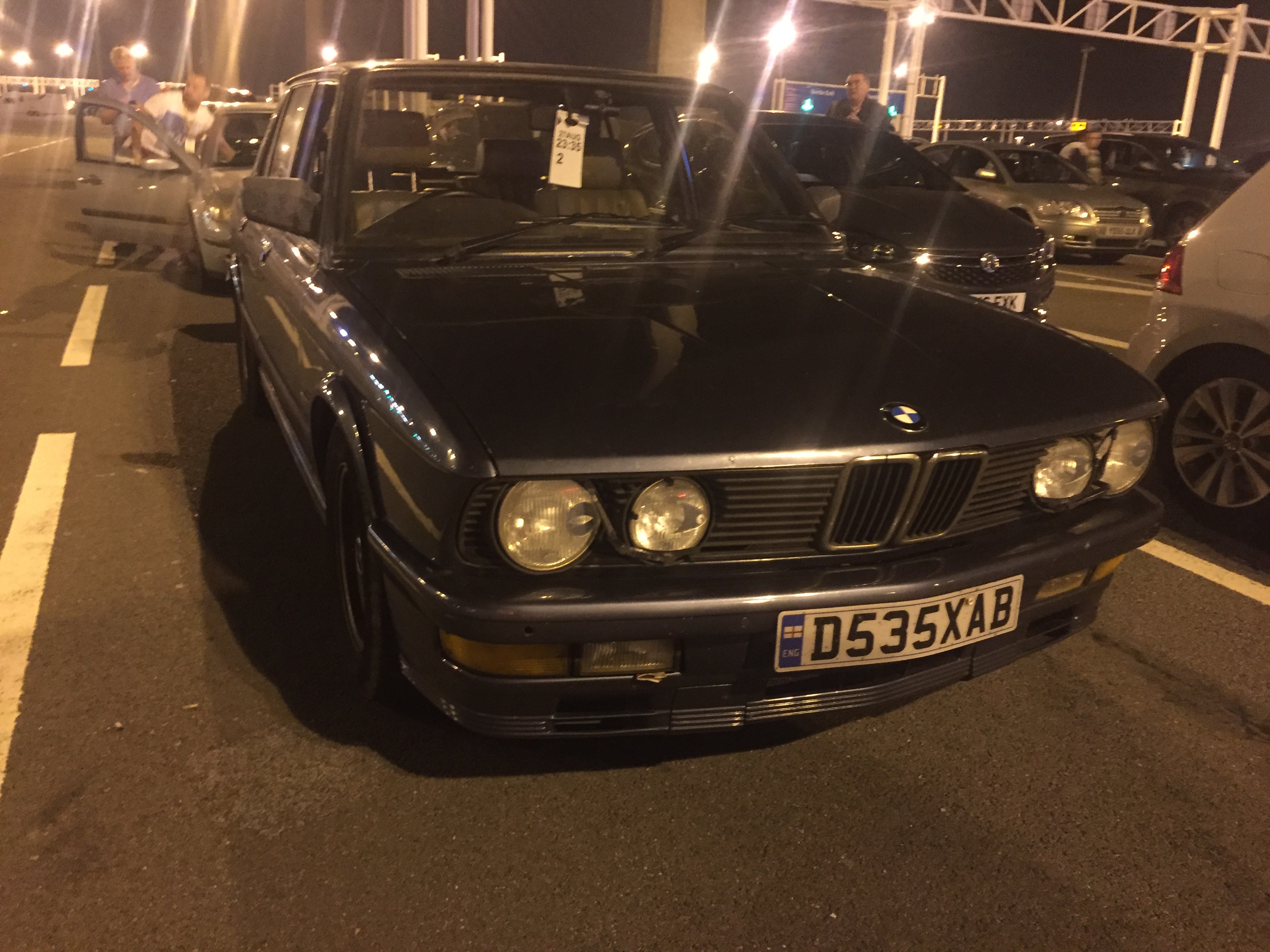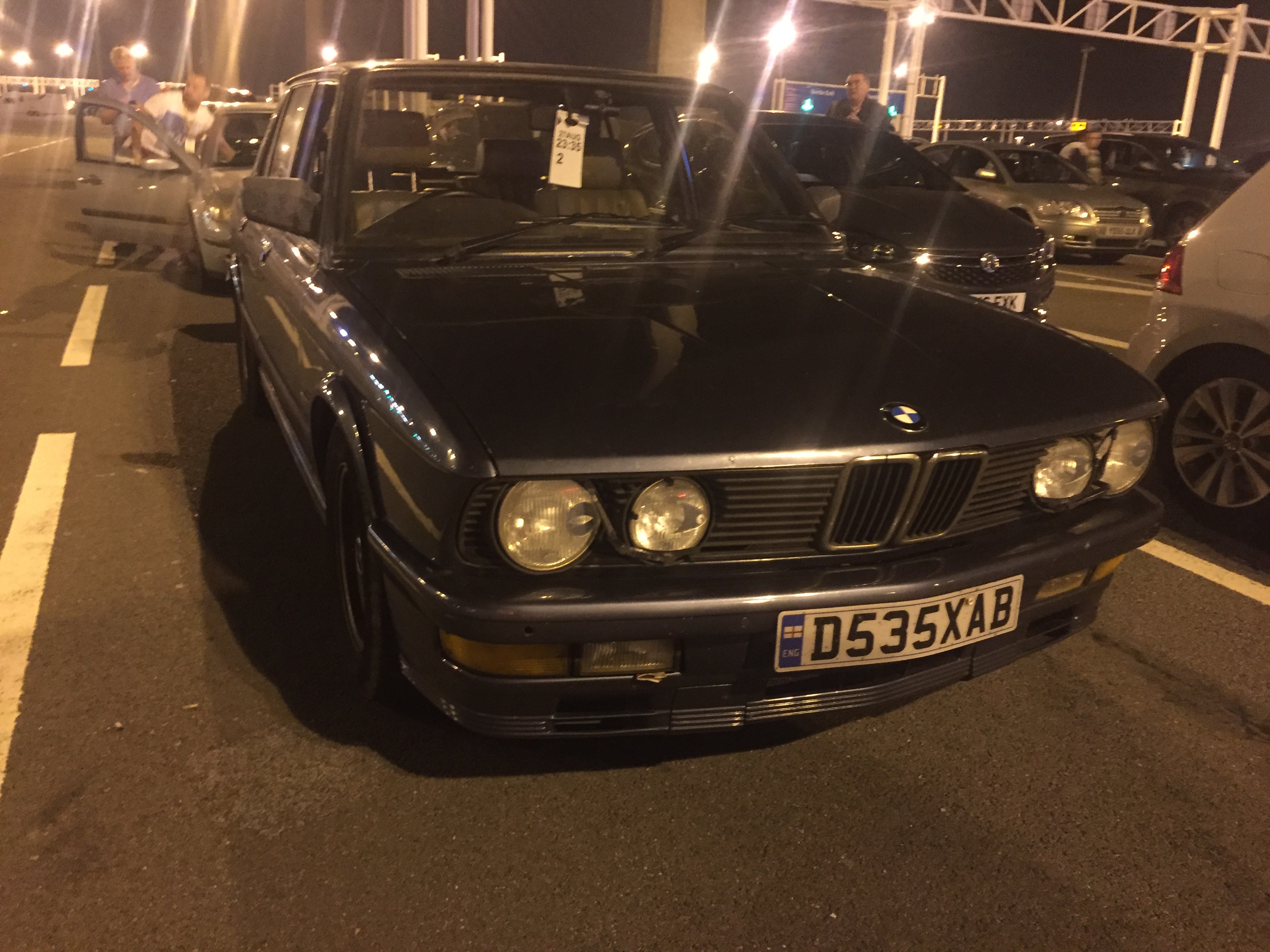 It had several admiring glances and some questions about it while we were waiting. "They don't make them like this any more do they" is the most common comment.
Sure, it doesn't always start, has more rust than I would like, and has a completely fucked electrical loom (it had several feet of excess wiring taken out when I had a radio fitted), but it's an amazing machine. It's smooth and comfortable on long motorway journeys (other than feeling a bit sore after while, the seats are quite old), and is super fun to drive on twisty country roads.
I've hit some mileage milestones in it too; 200,000 miles on 21/05/15, 210,000 miles on 09/10/16, and 220,000 (plus 1) miles on 21/07/18
Click and hold to expand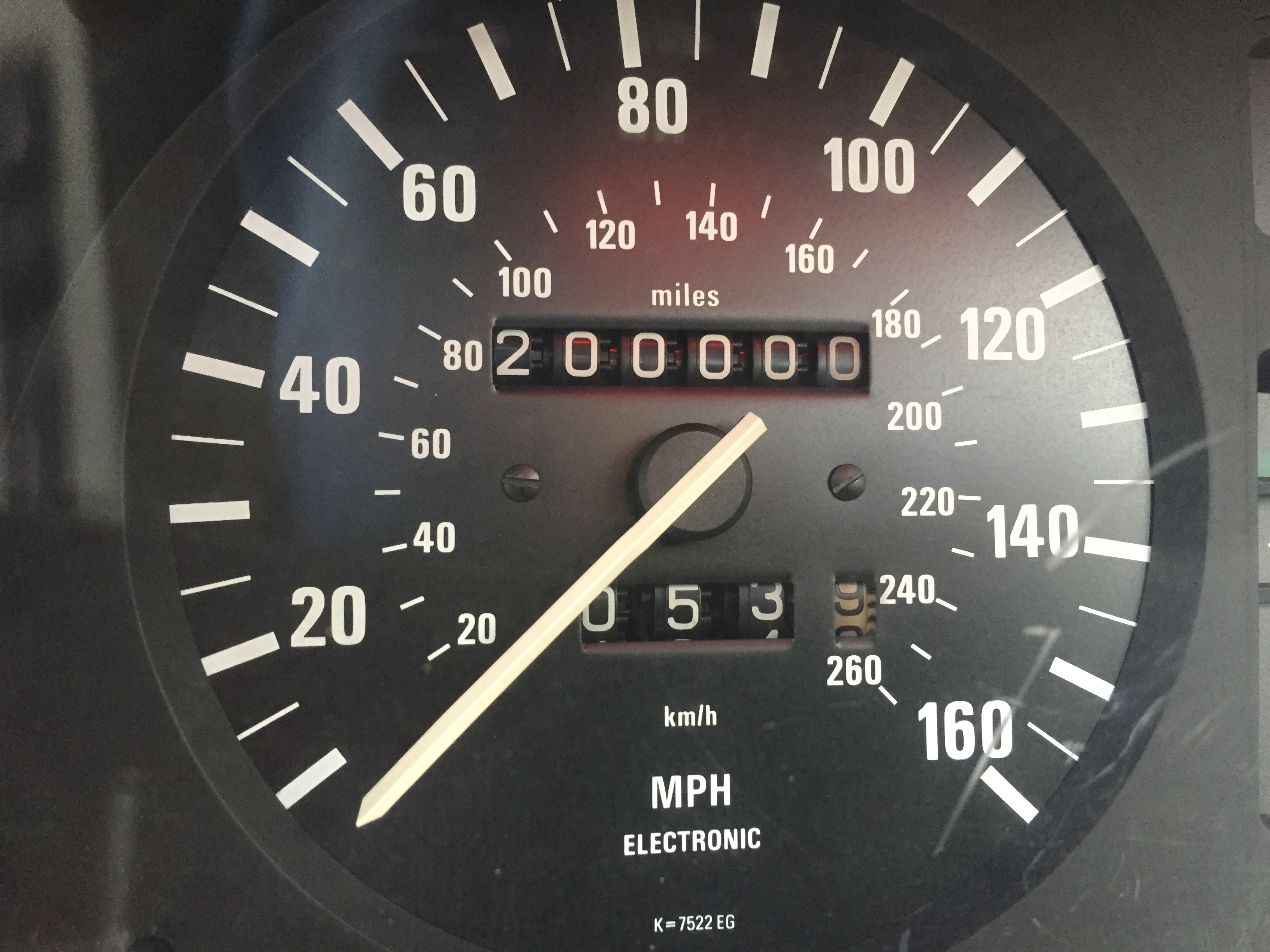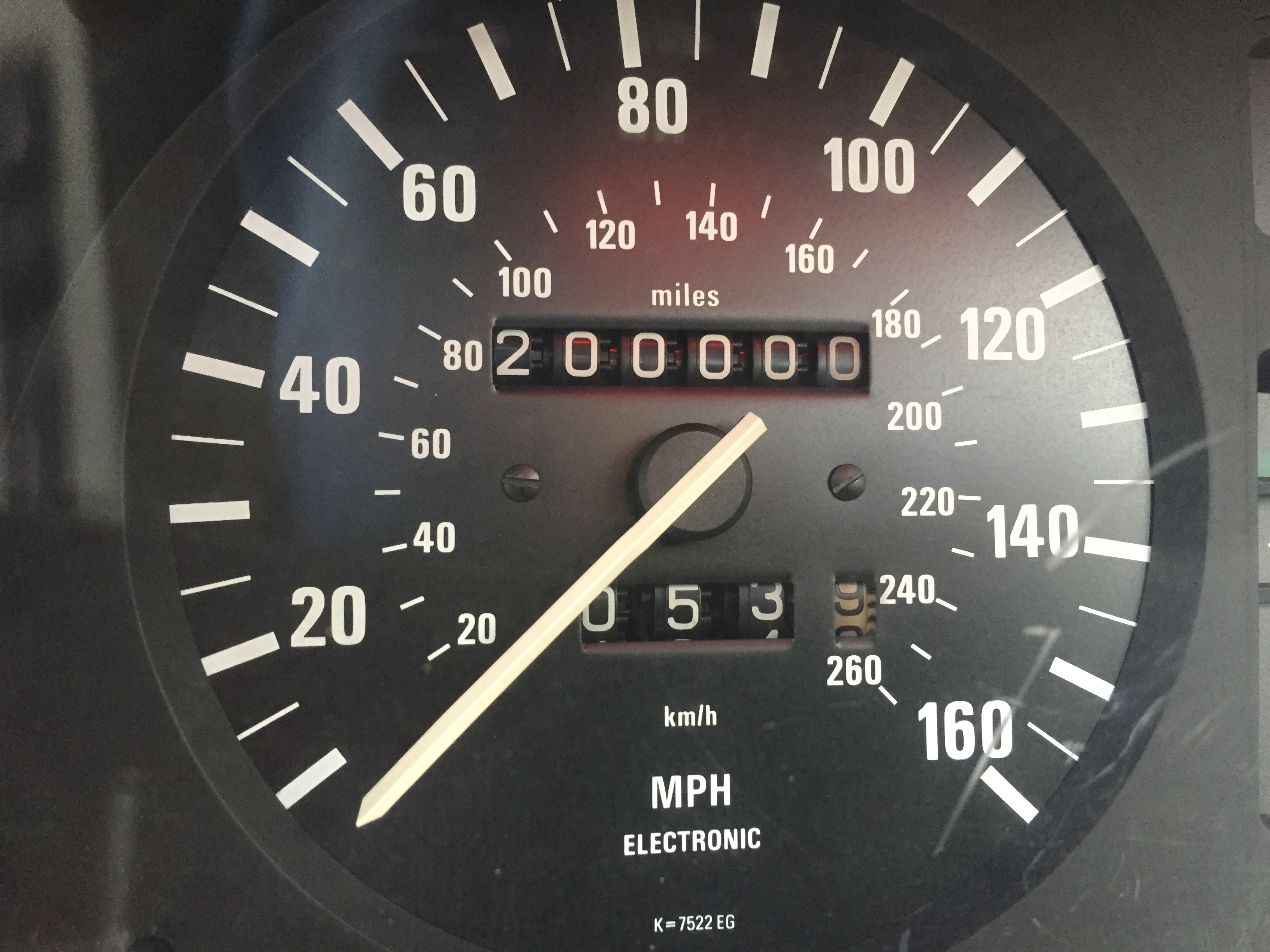 Click and hold to expand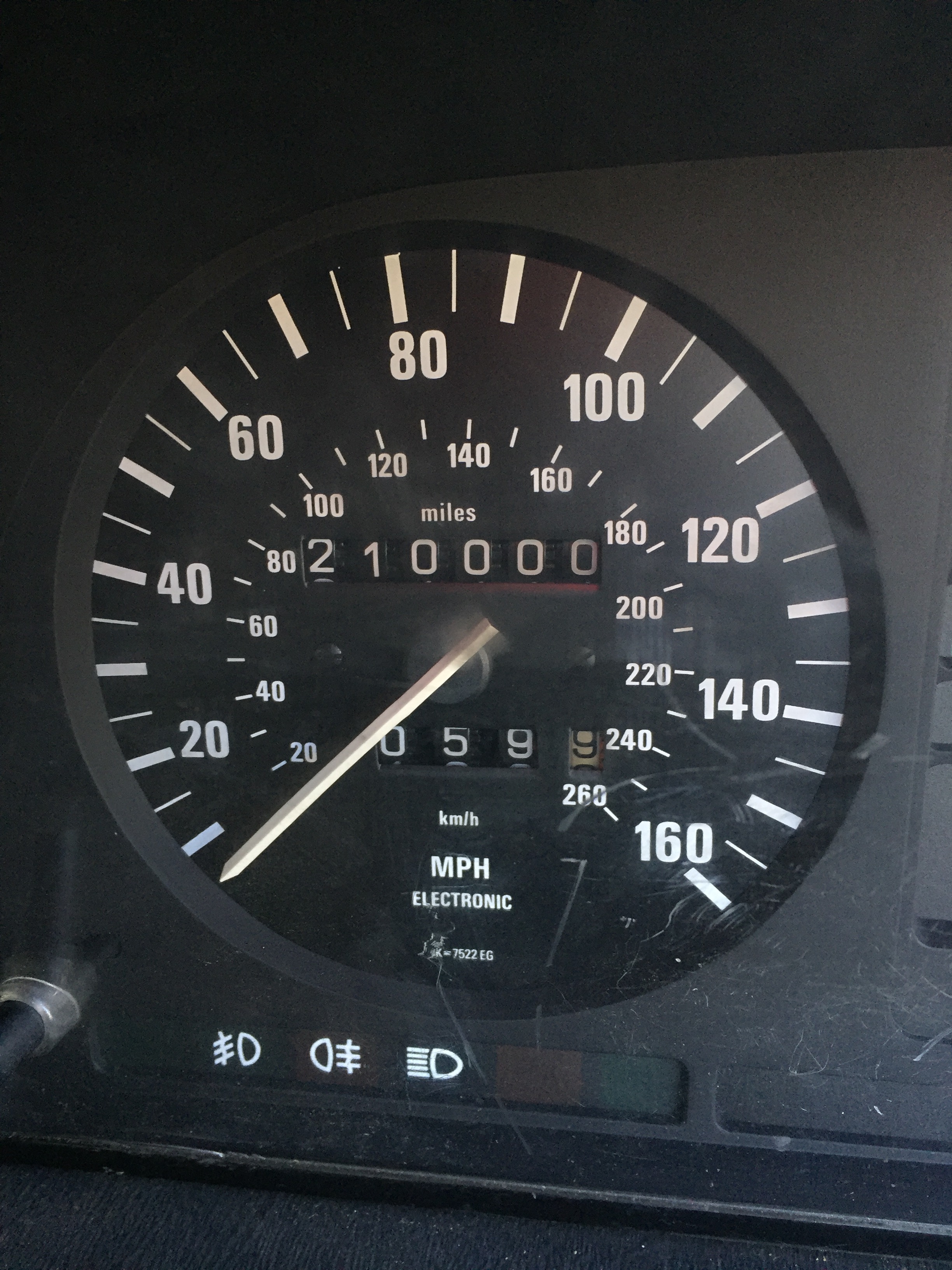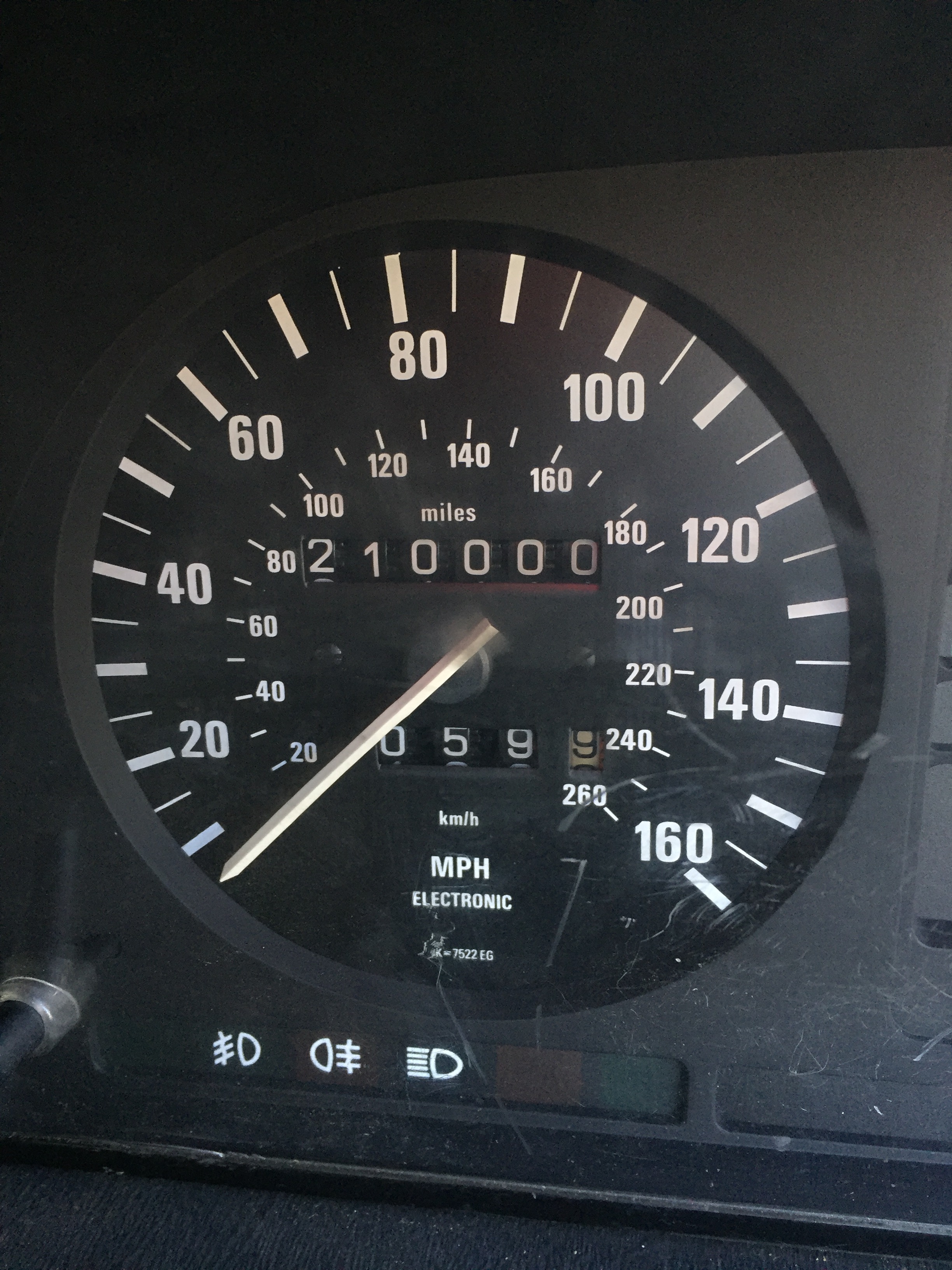 Click and hold to expand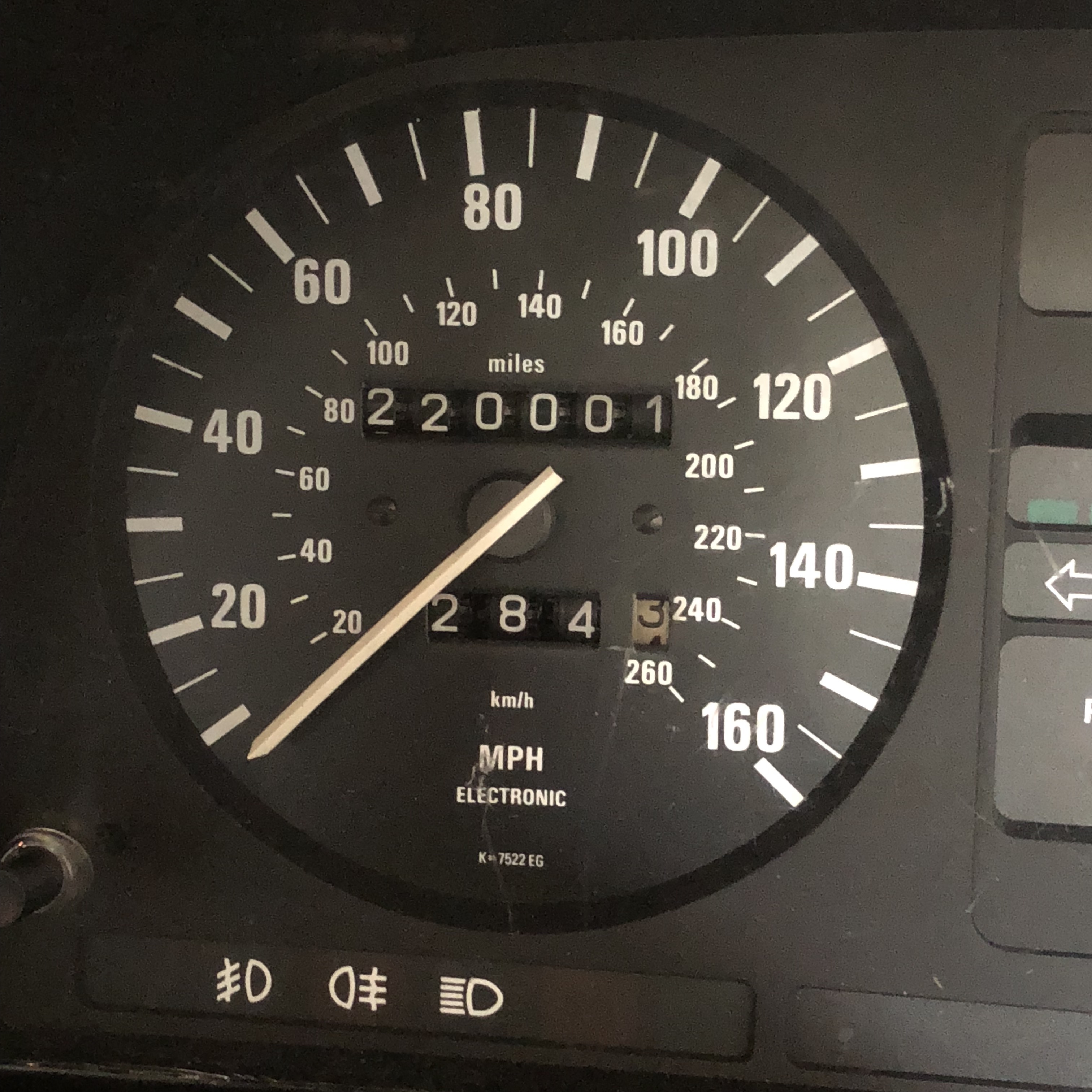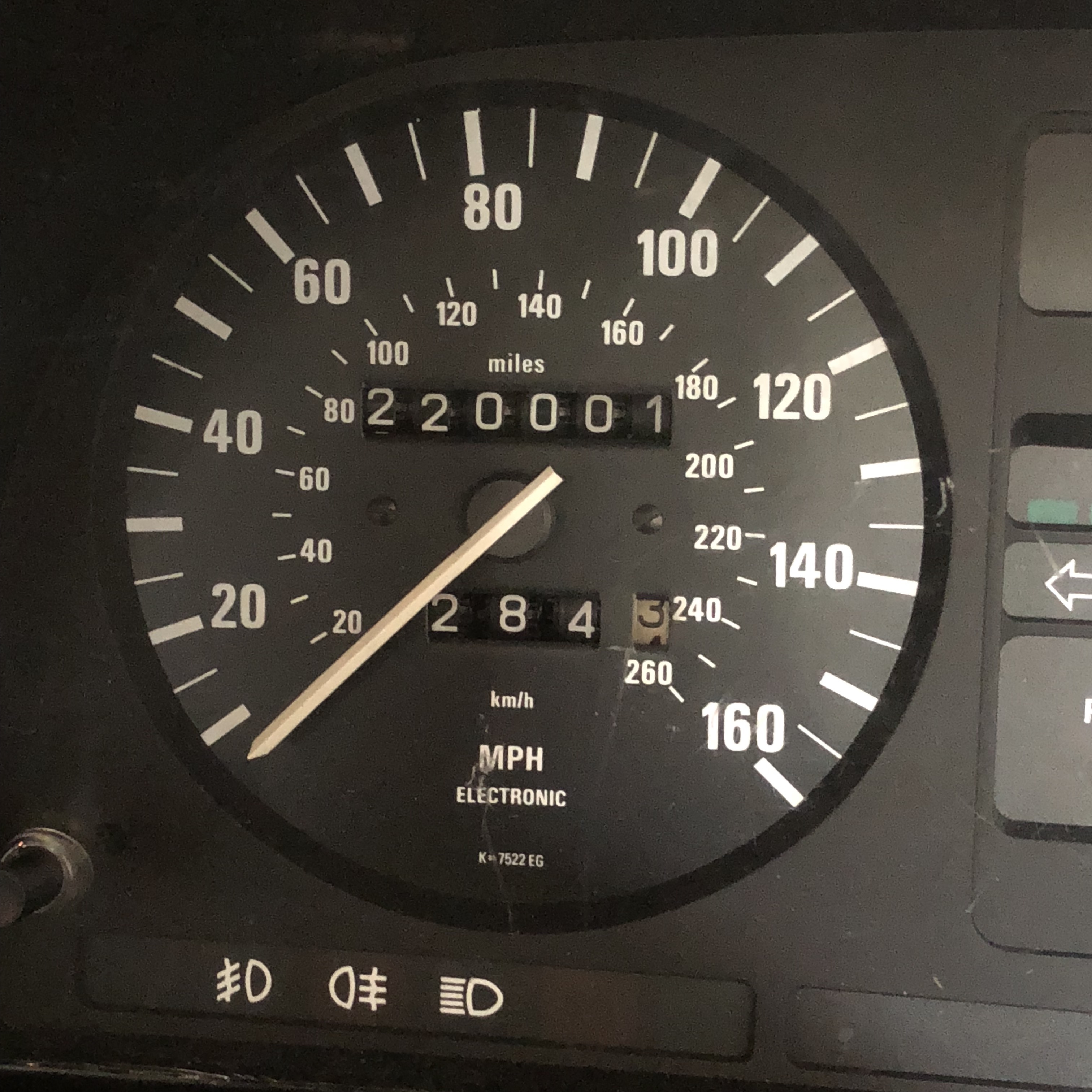 Hopefully I can keep it going for as long as possible.
My dad also got another one, which he bought off someone I knew on Twitter.
Click and hold to expand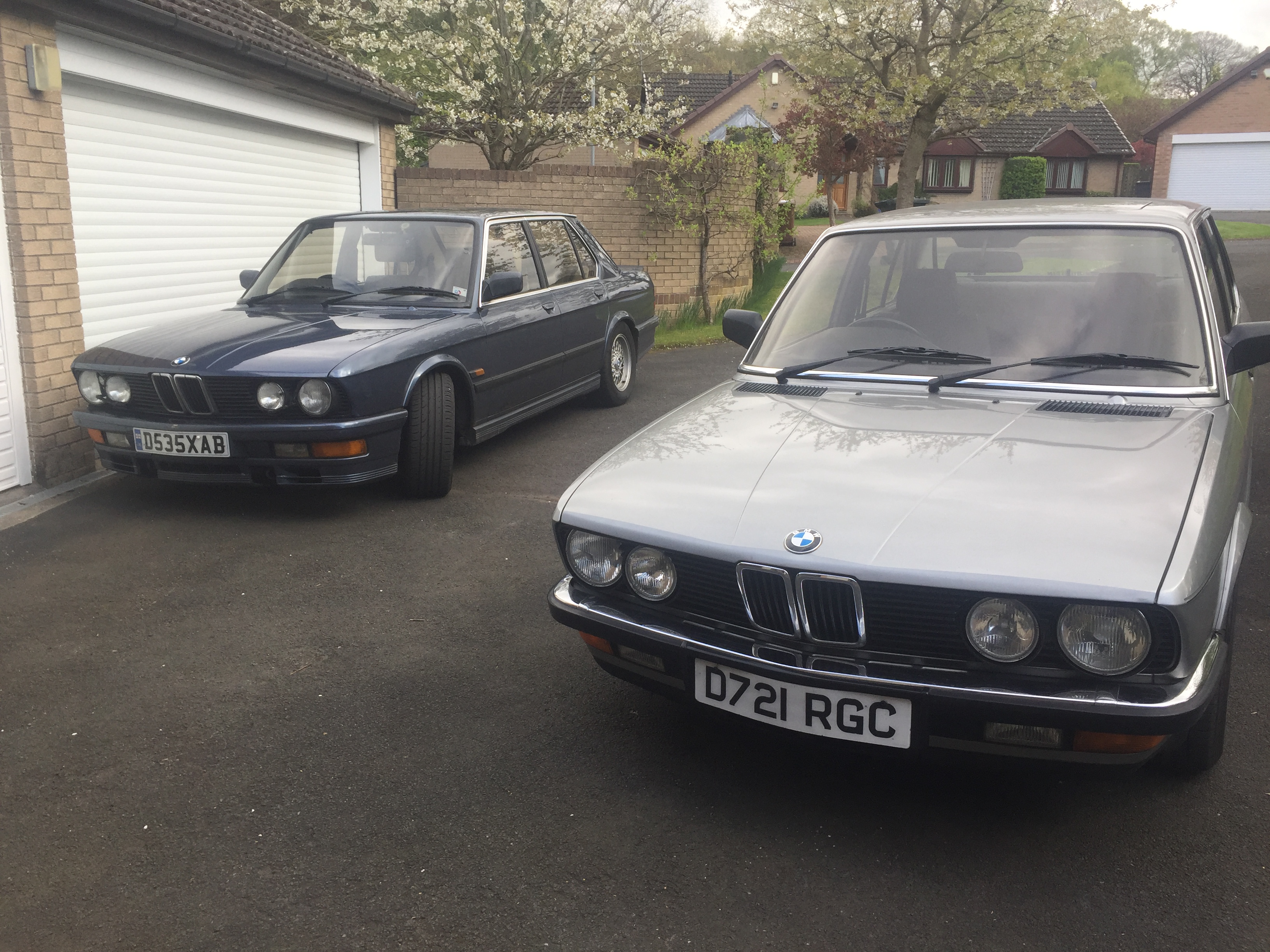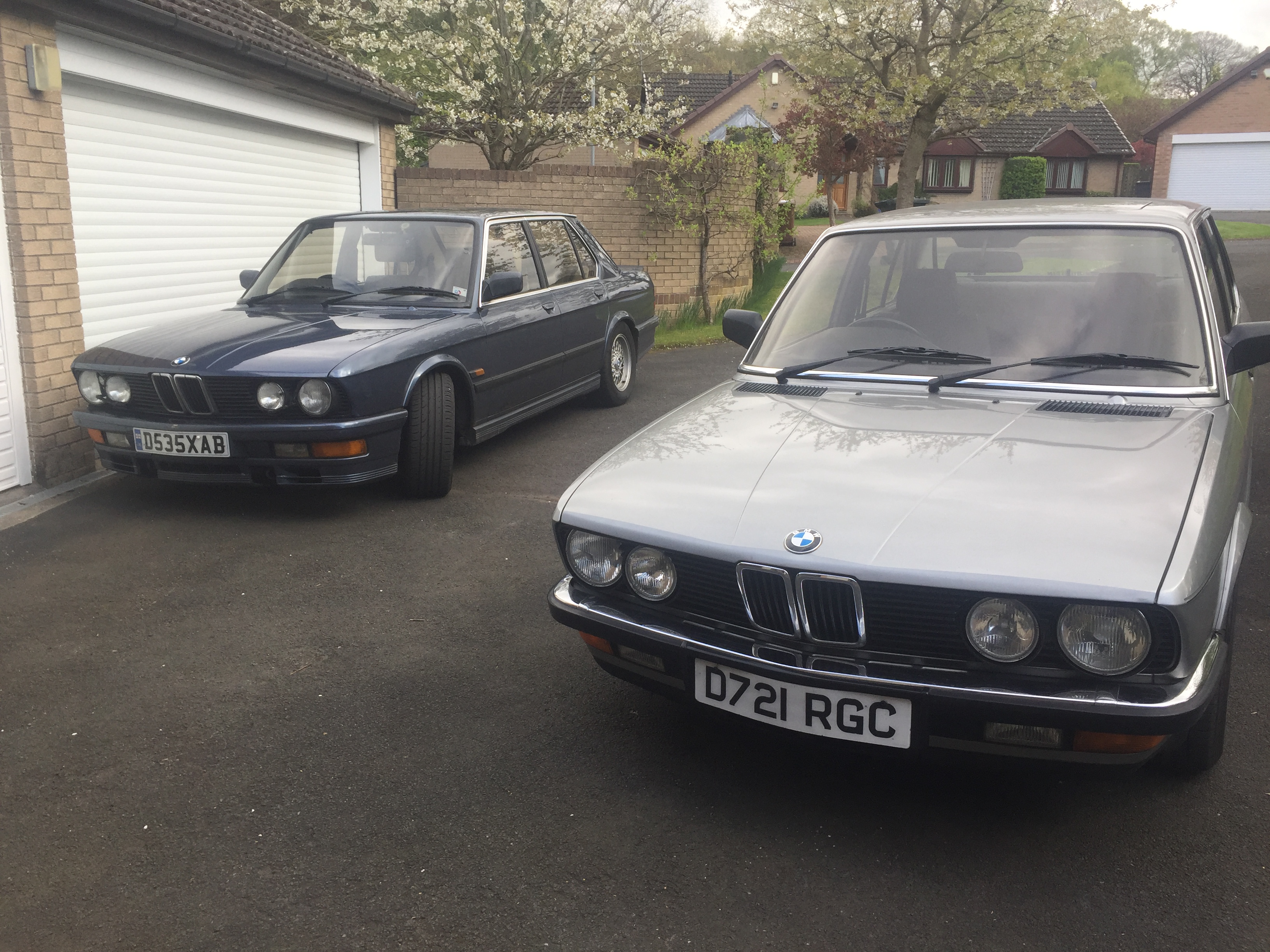 We had to go up to Northumberland to collect it, and when we got it back, the clutch went (or so he thought) as my dad tried to part it in his garage. It turned out to be the clutch fluid was low so there was no pressure in the pedal.
We took it down to a specialist in Somerset to have some work done (mine went down for a stainless steal exhaust system too), and after we went down to pick it up, we went to Ikea in Bristol. We were in each of our cars, and on the way round to the warehouse to pick up my order, I missed the turning and we had to turn round, and when he put his into reverse, the clutch in my dad's car went, for real this time. It was either the slave or master cylinder that had gone, I can't remember which, but it had to go back to the specialist, so essentially we went all the way to Somerset (and stayed the night) just to go to Ikea.
Click and hold to expand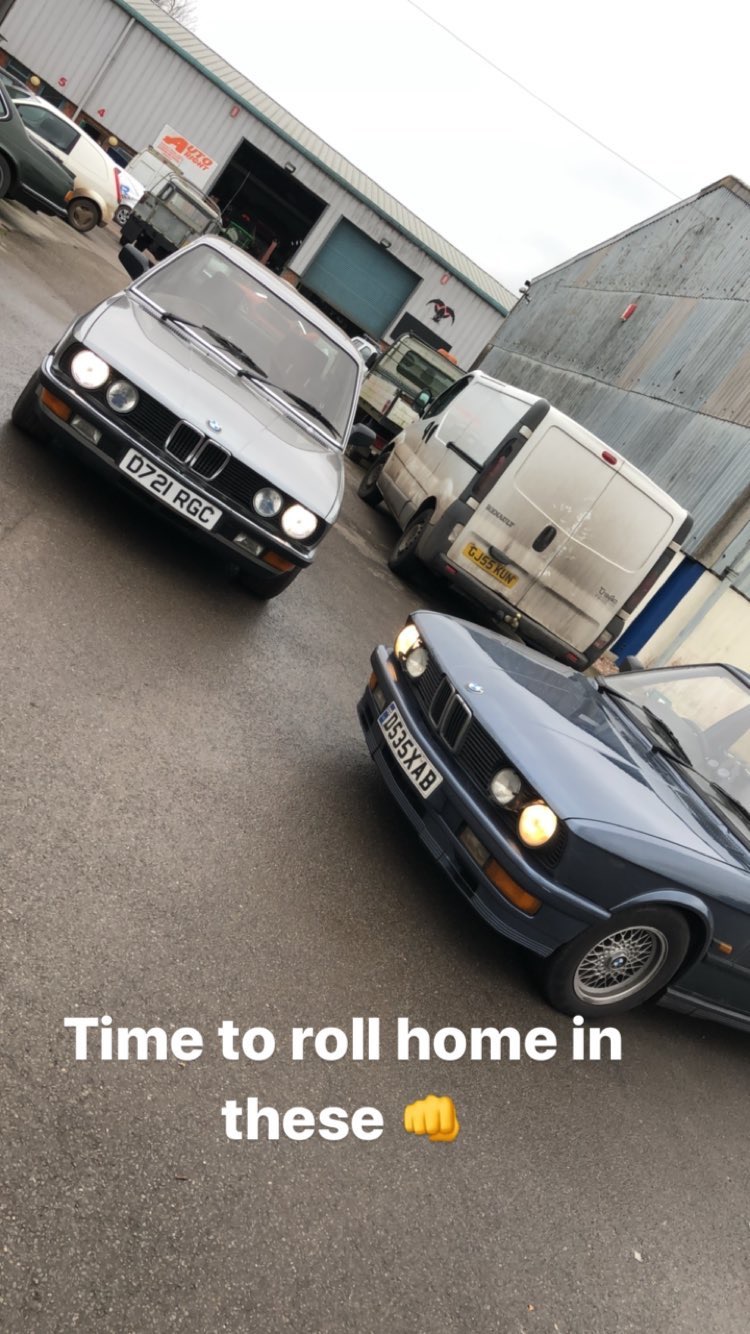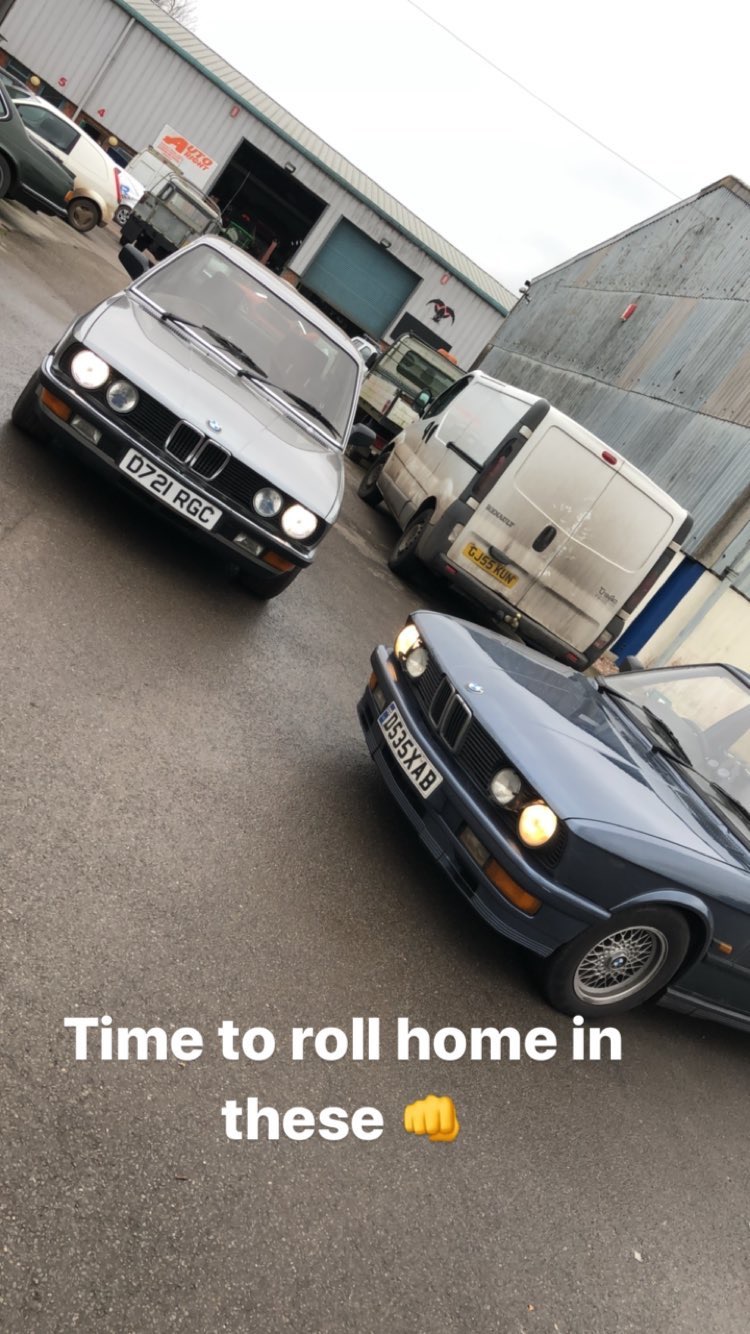 Click and hold to expand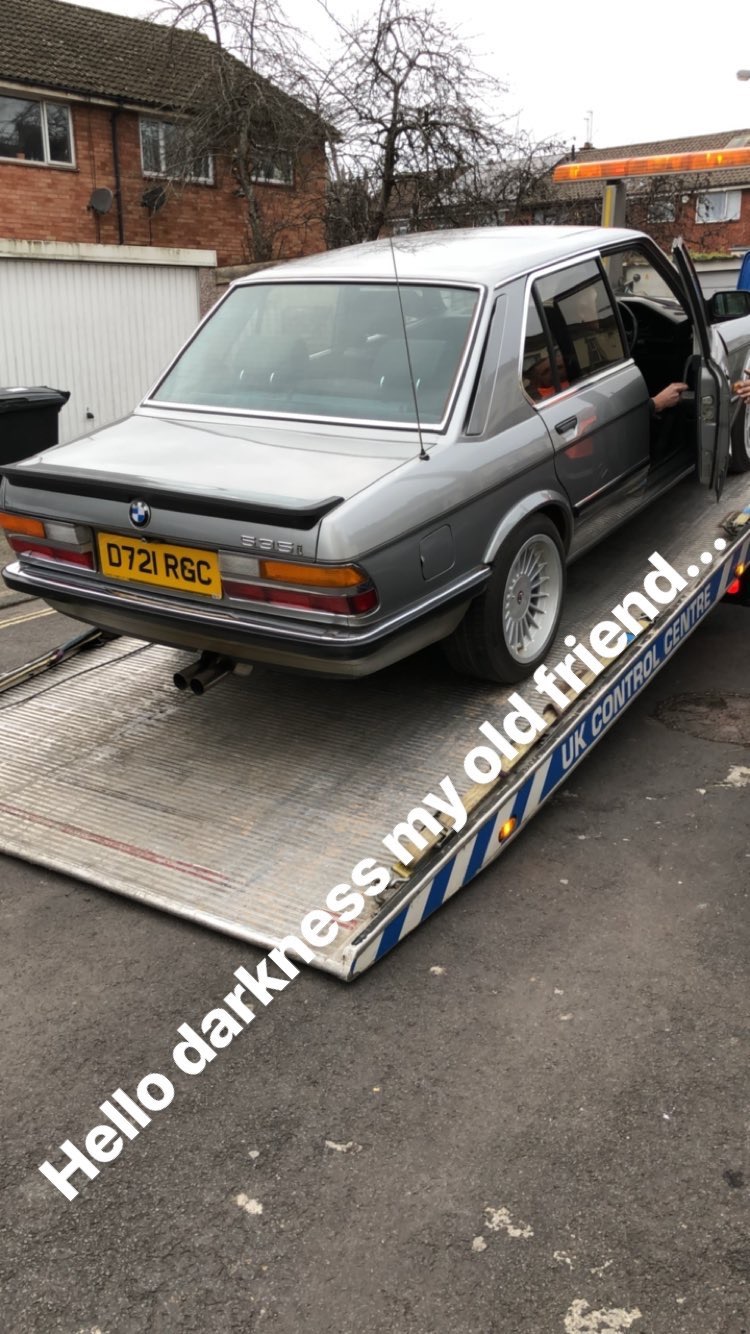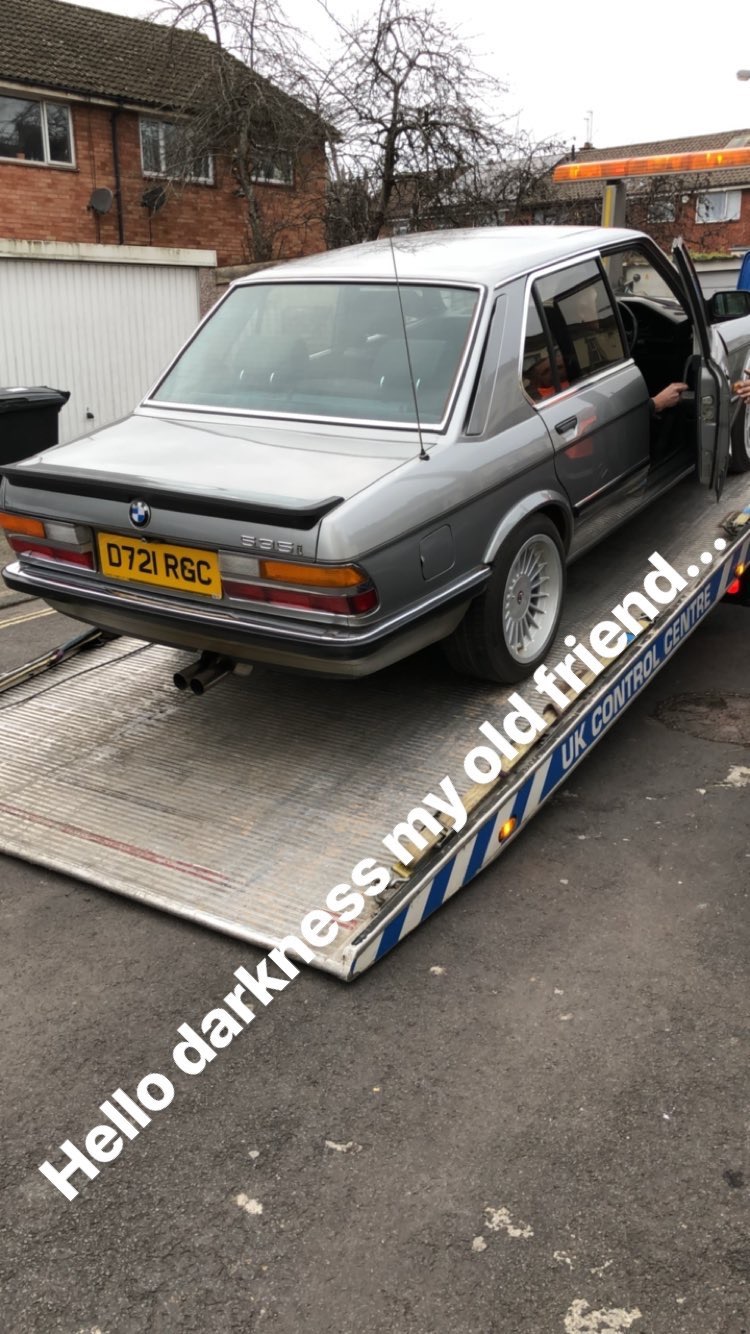 Click and hold to expand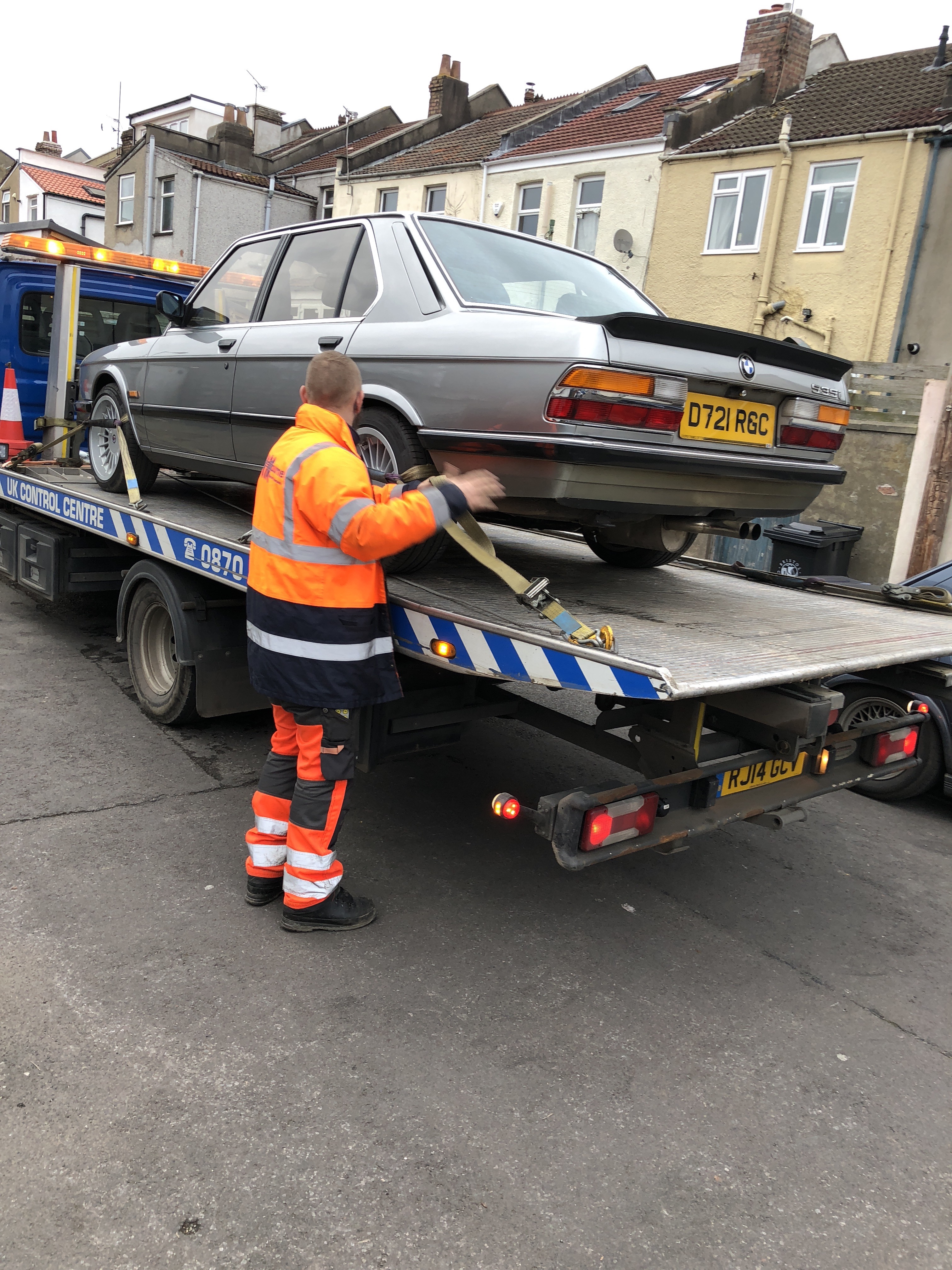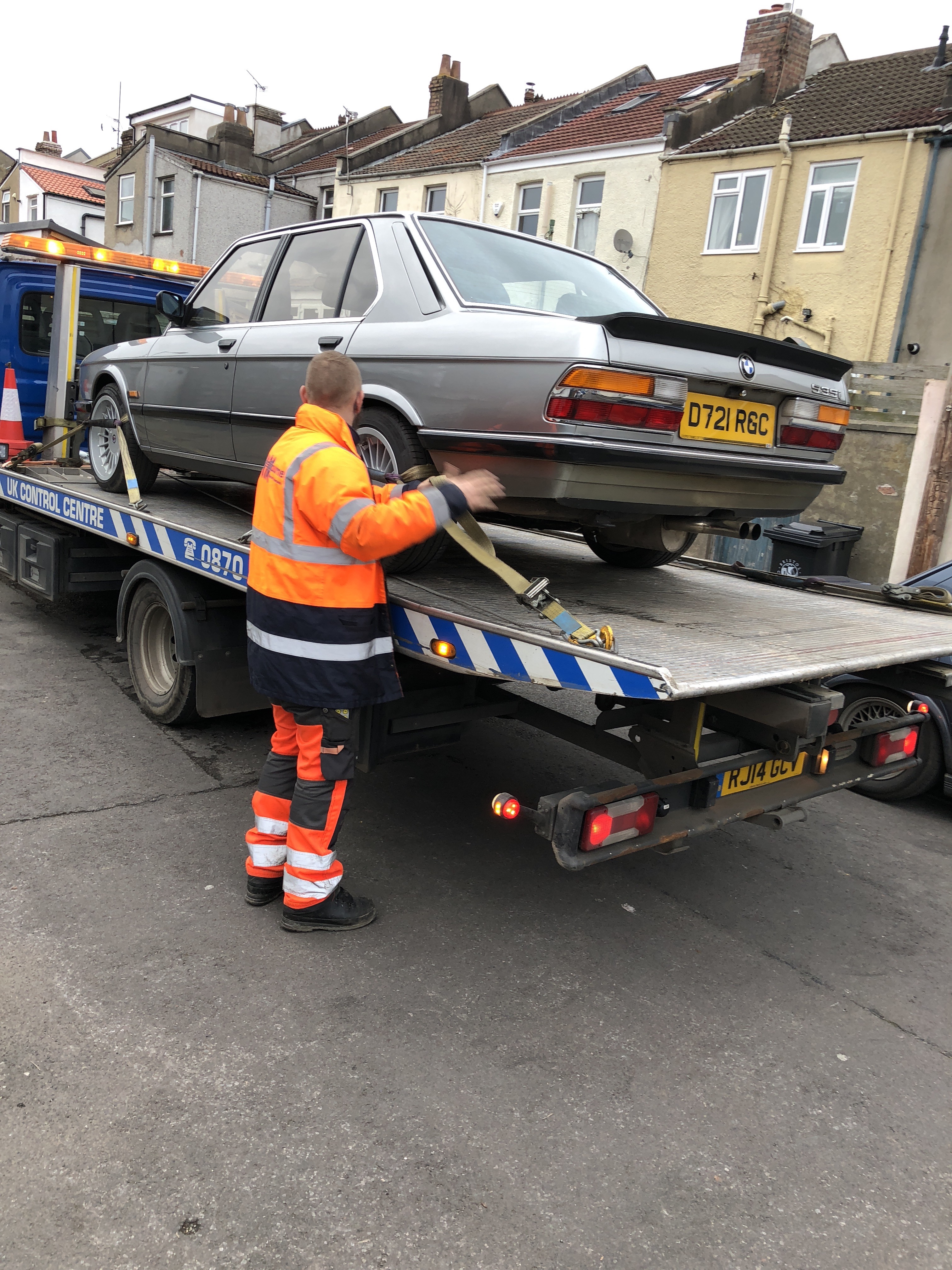 When we eventually went down to get it again, all seemed well. I took a picture of us both getting fuel.
Click and hold to expand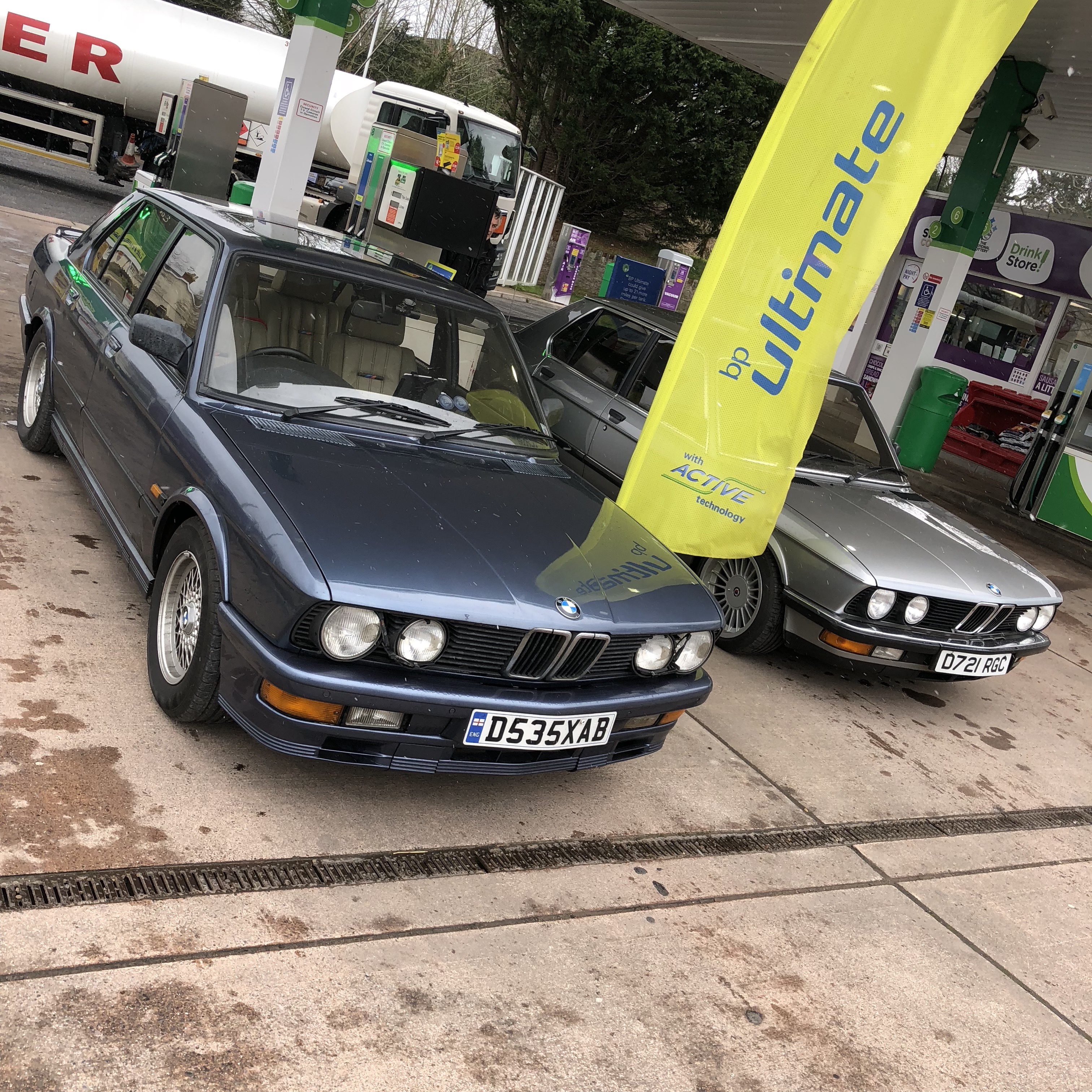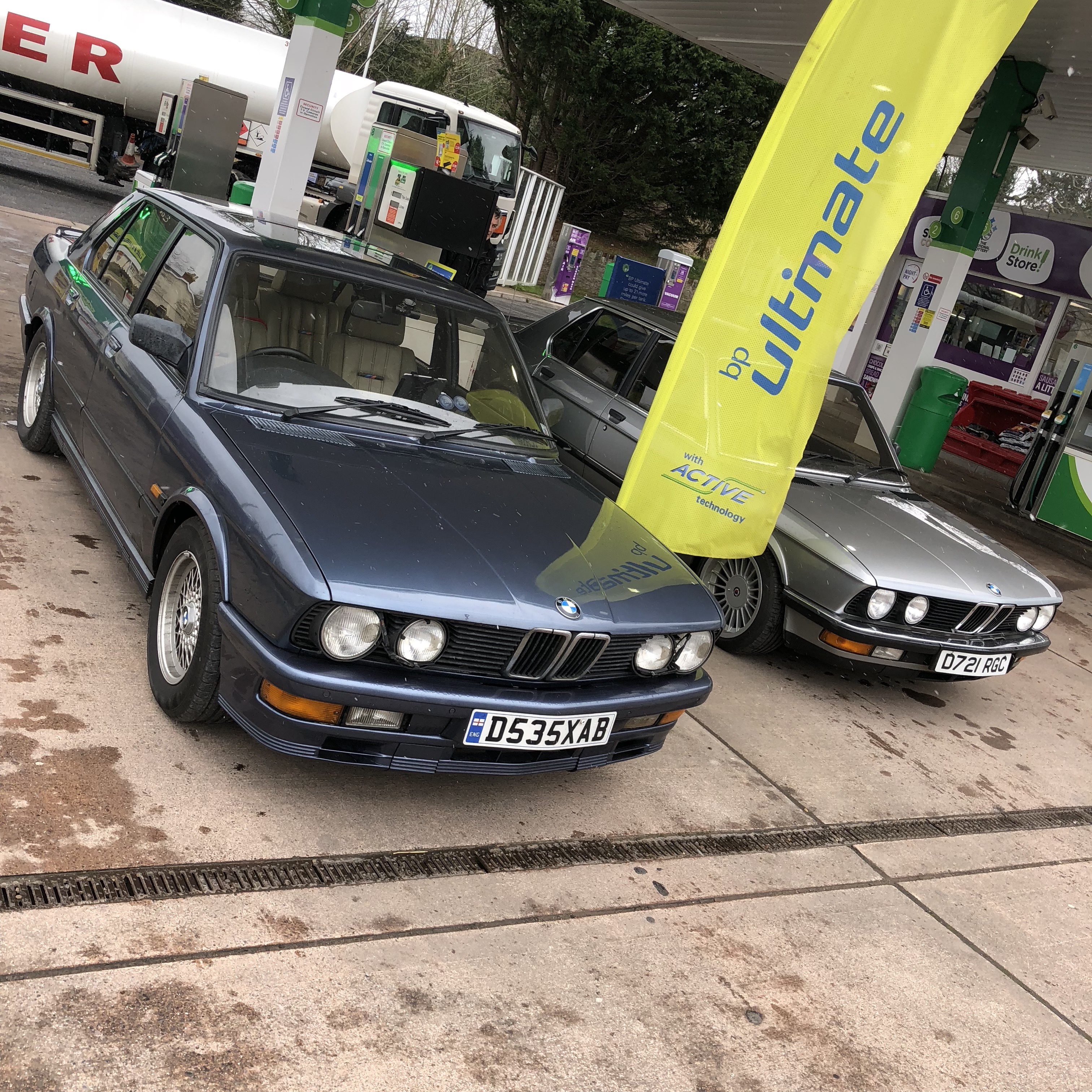 I took this about 5 minutes before my dad came out of the kiosk and told me I may as well go home, because he'd just filled his up with diesel. Yup.
I didn't go, and after waiting for "Fuel Doctor" to come and pump the fuel out, we eventually got home.
Click and hold to expand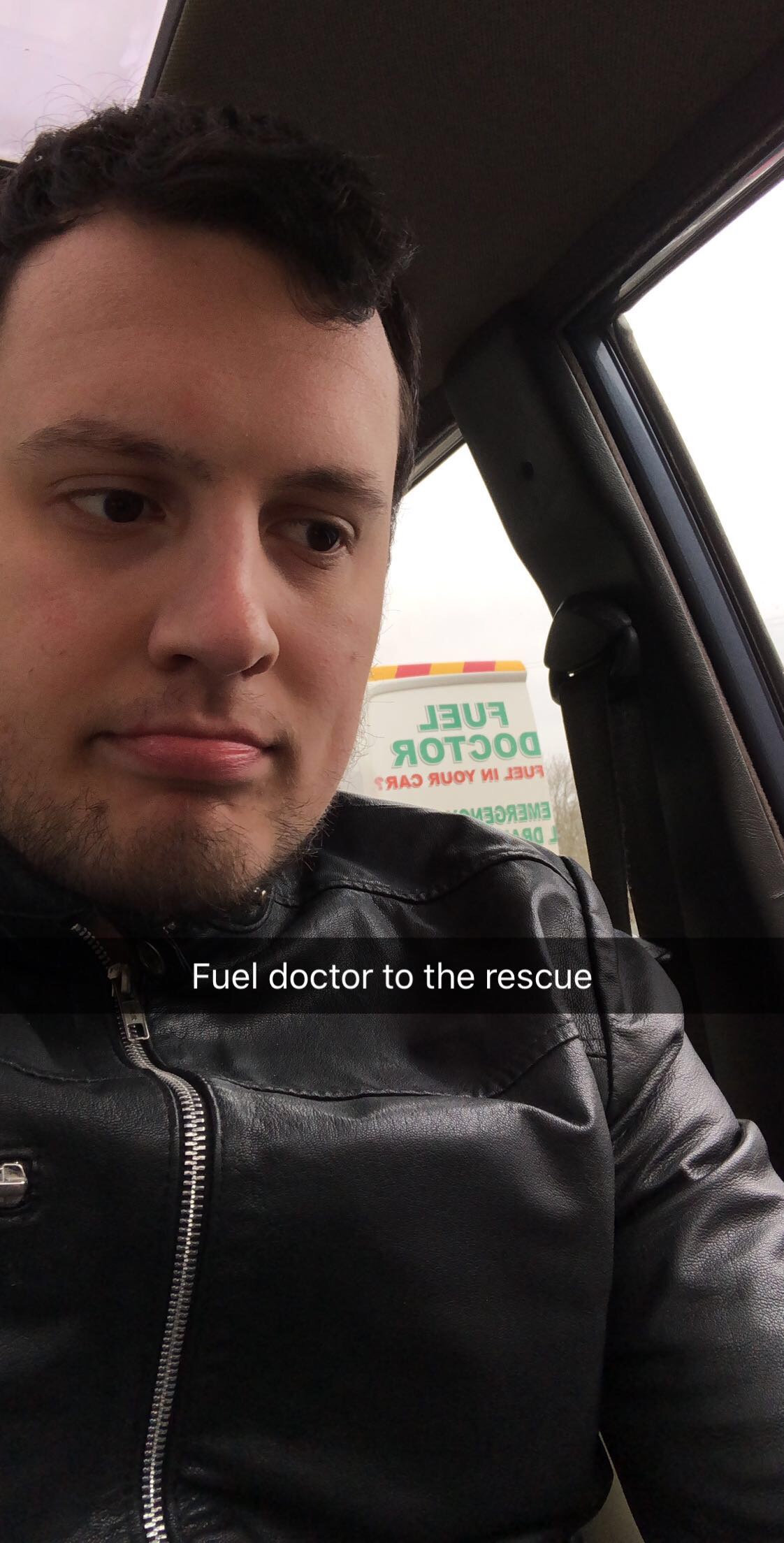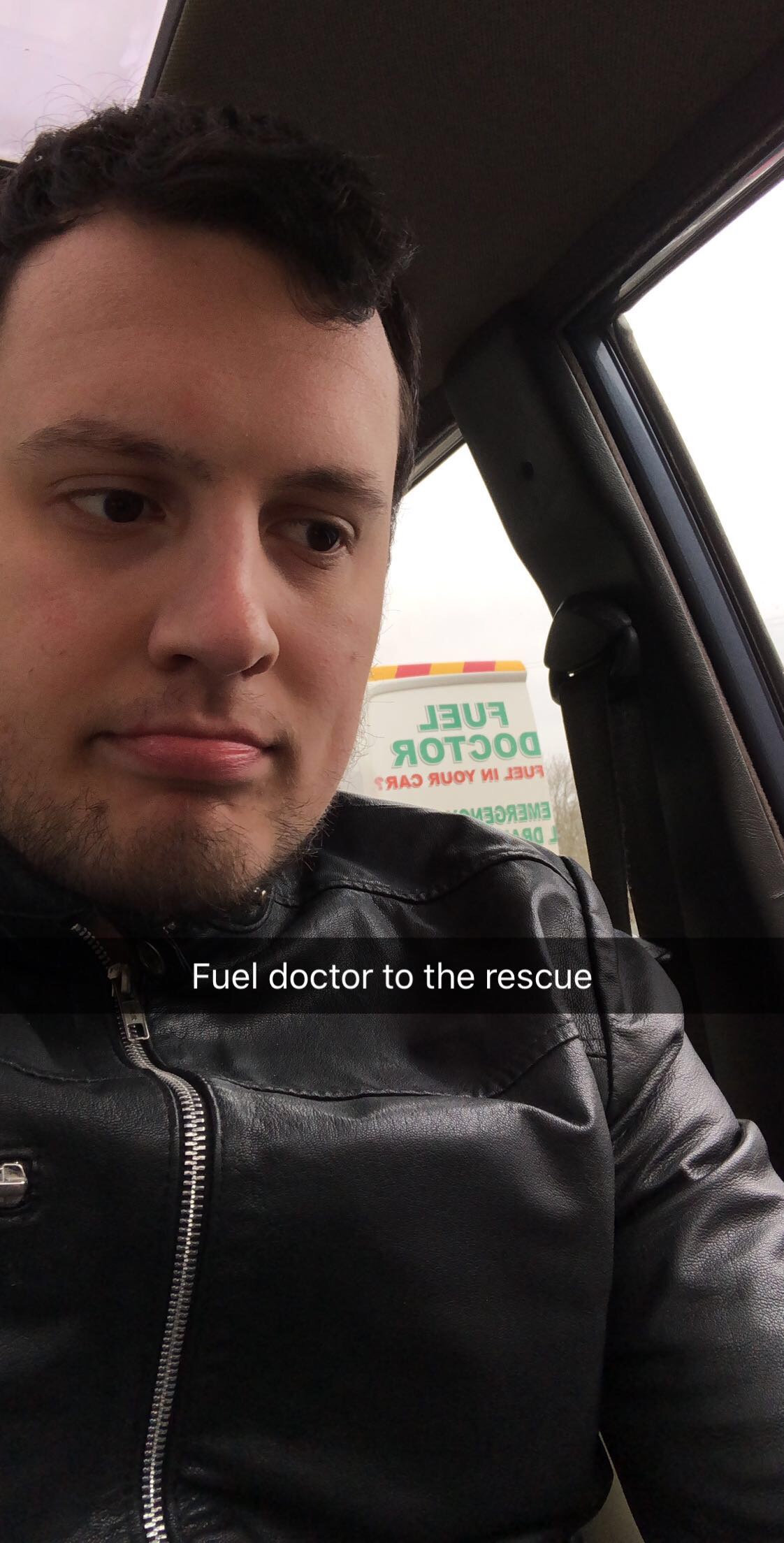 Old cars, eh. Who'd have 'em.